DemacMedia.com
Sail forth to DemacMedia.com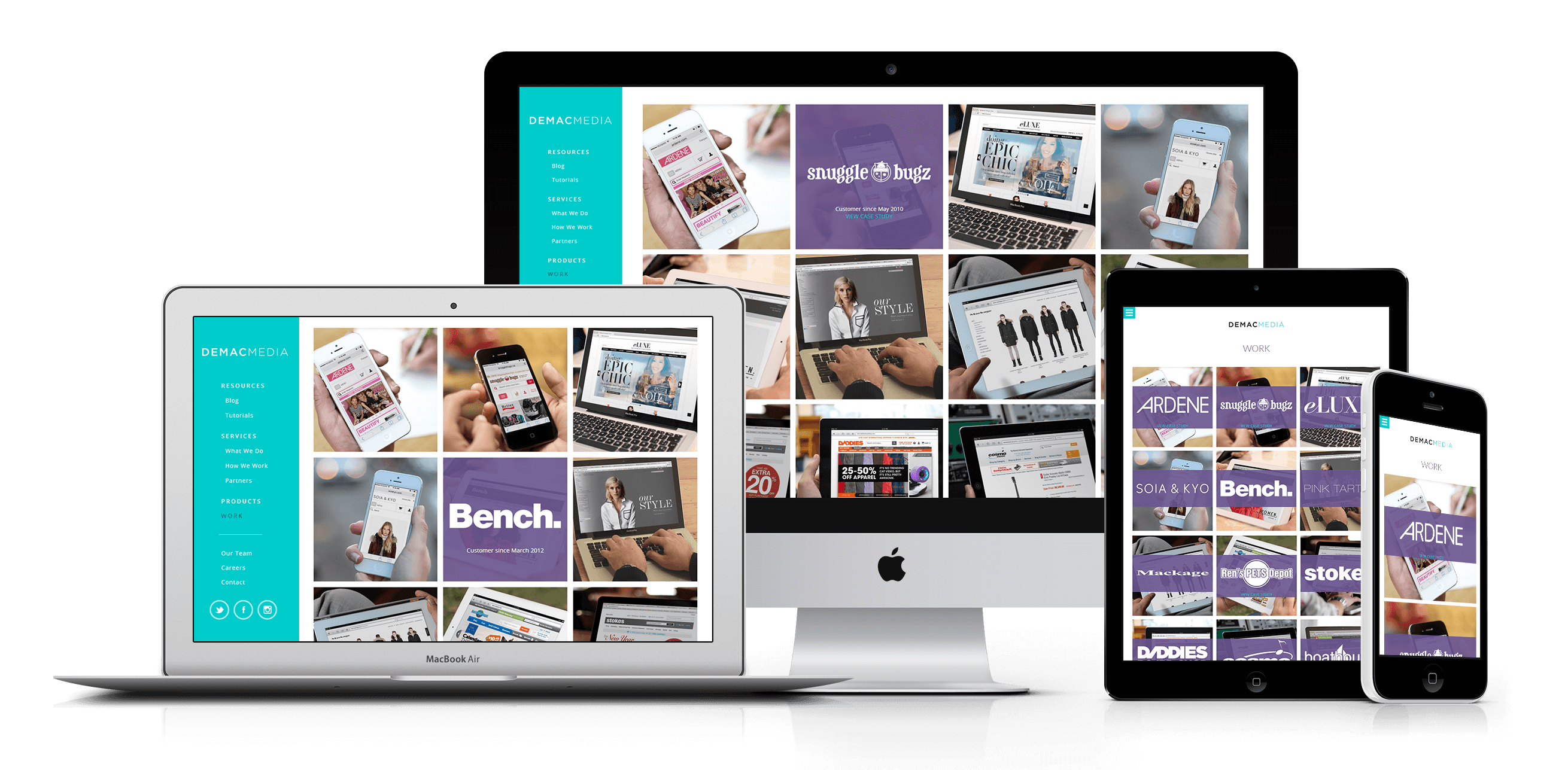 Re-branding of Demac Media, back in 2014 which included a new fully responsive design for www.demacmedia.com. Working with a back-end developer, we created matching custom Wordpress and Magento themes. Responsive front-end built with HTML5 and Zurb Foundation 4.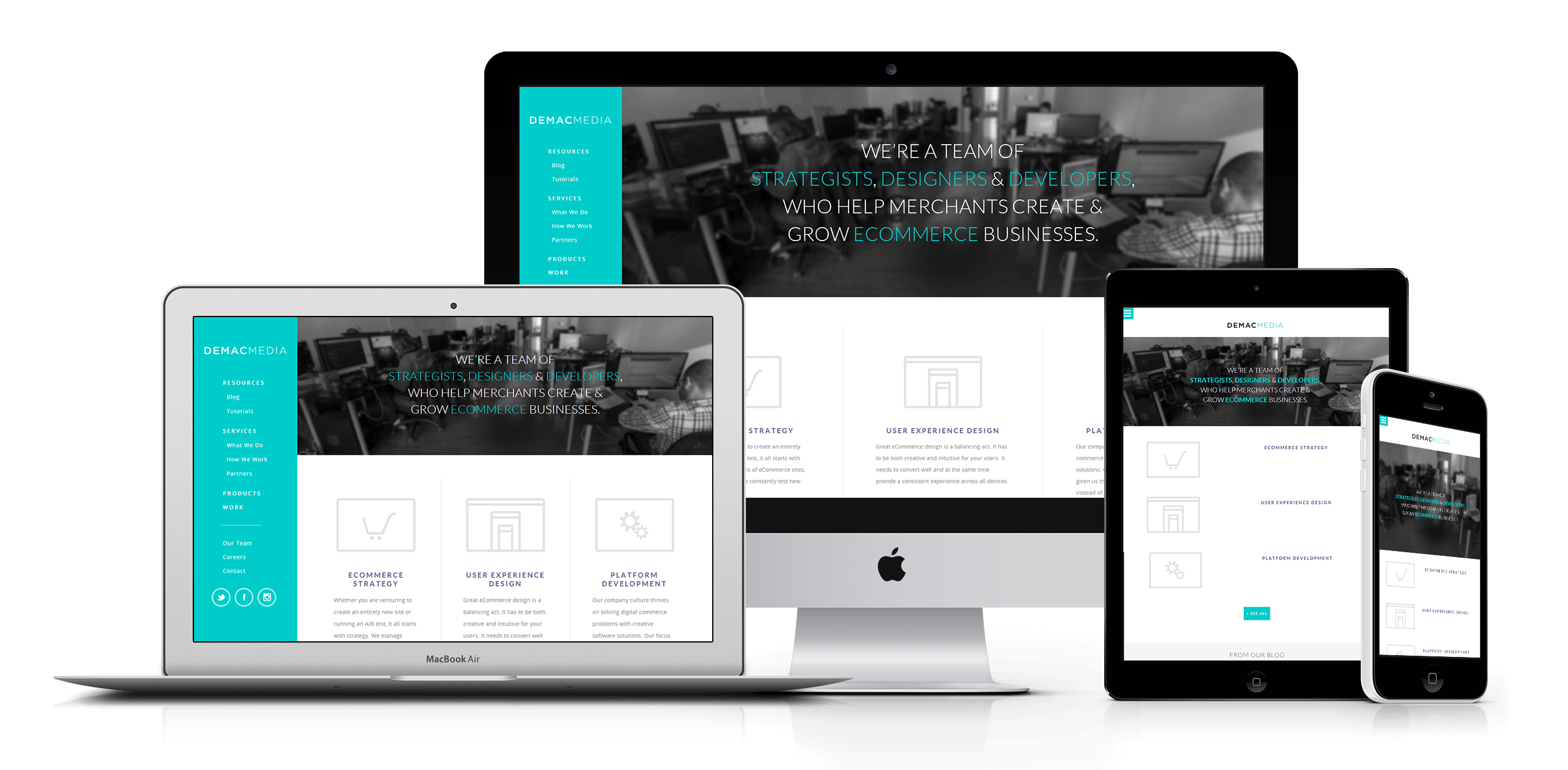 Responsive custom Wordpress theme for main site, with separate custom Magento theme for the product store.
Design by Emily Dixon. Wordpress and Magento development by Tony Lai. Responsive front-end development by Kyle L. McGregor.
Optimized for screens from 480px wide to 2560px wide
4 reflow points: mobile, tablet, small desktop, and large desktop
10 different custom pages (homepage, team page, porfolio, contact + more) plus 3 types of custom blog posts.
The custom Magento theme for this project was built upon an internal front-end responsive framework that I built on top of Foundation 4, in order to rapidly build the front-end of responsive eCommerce websites.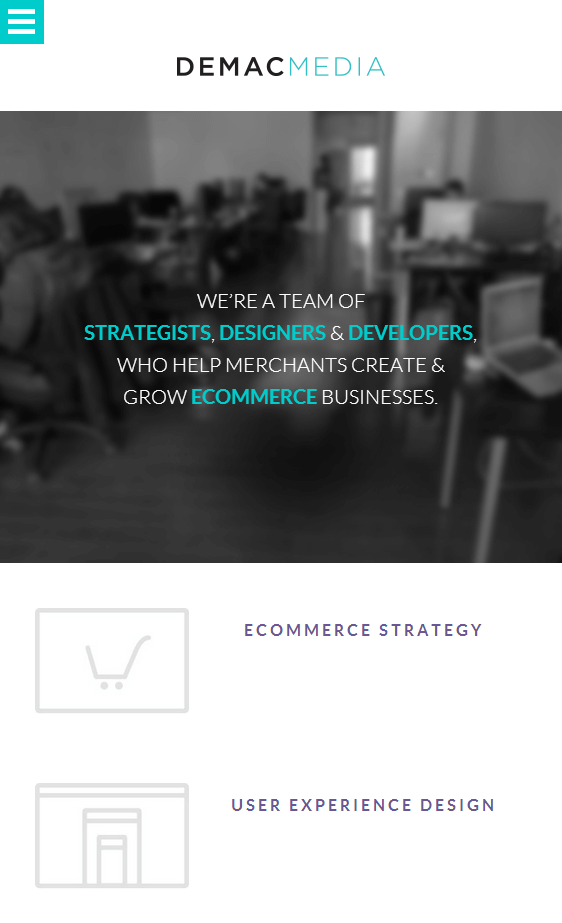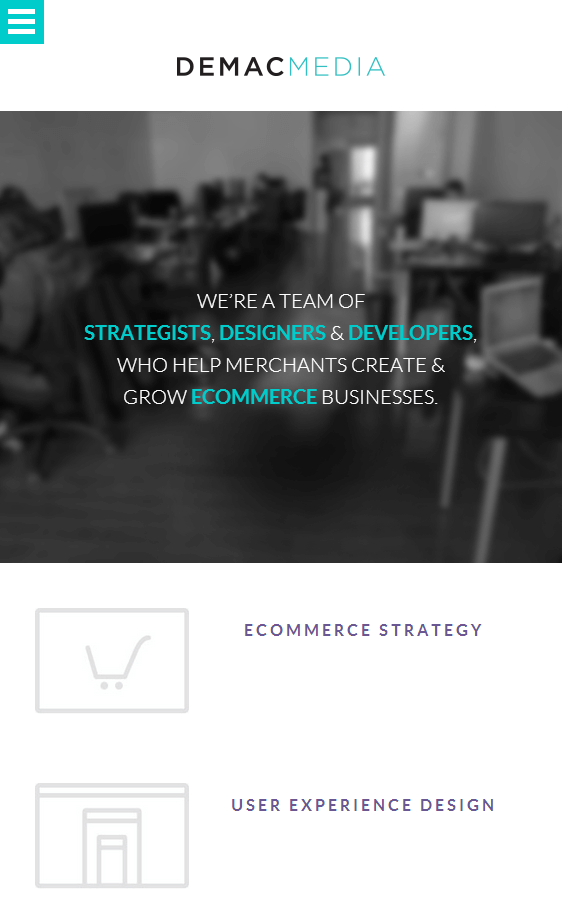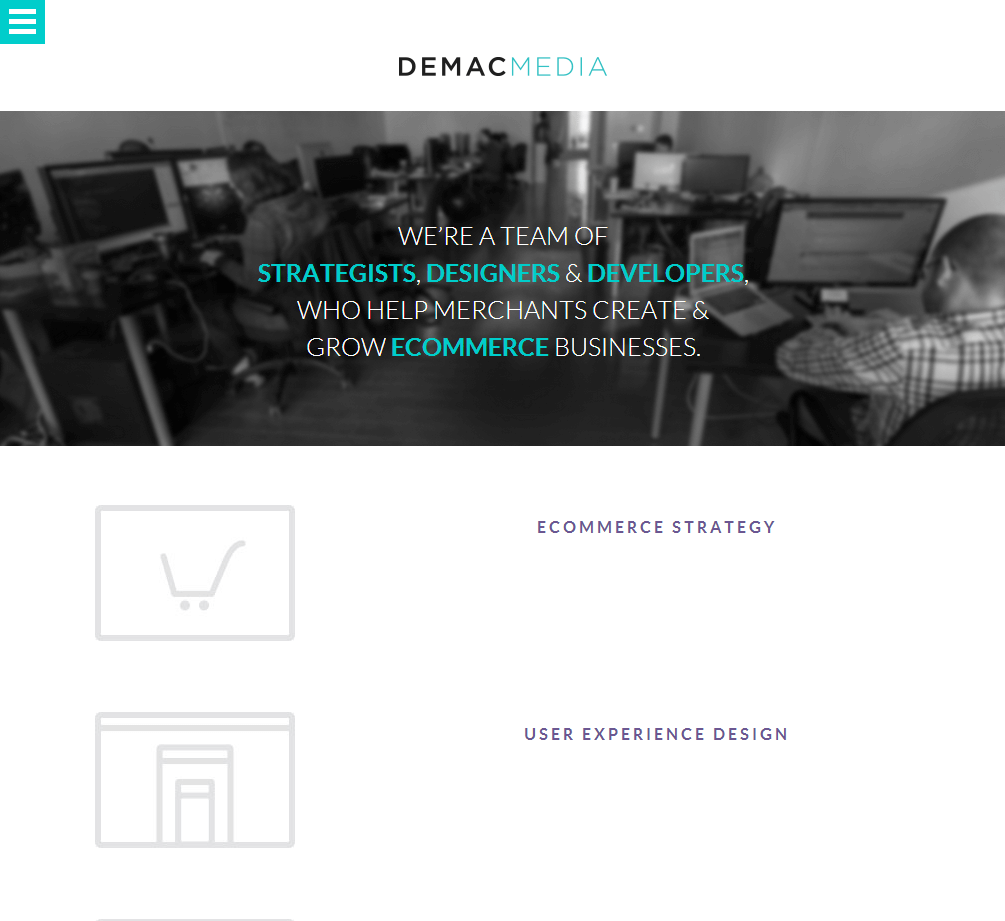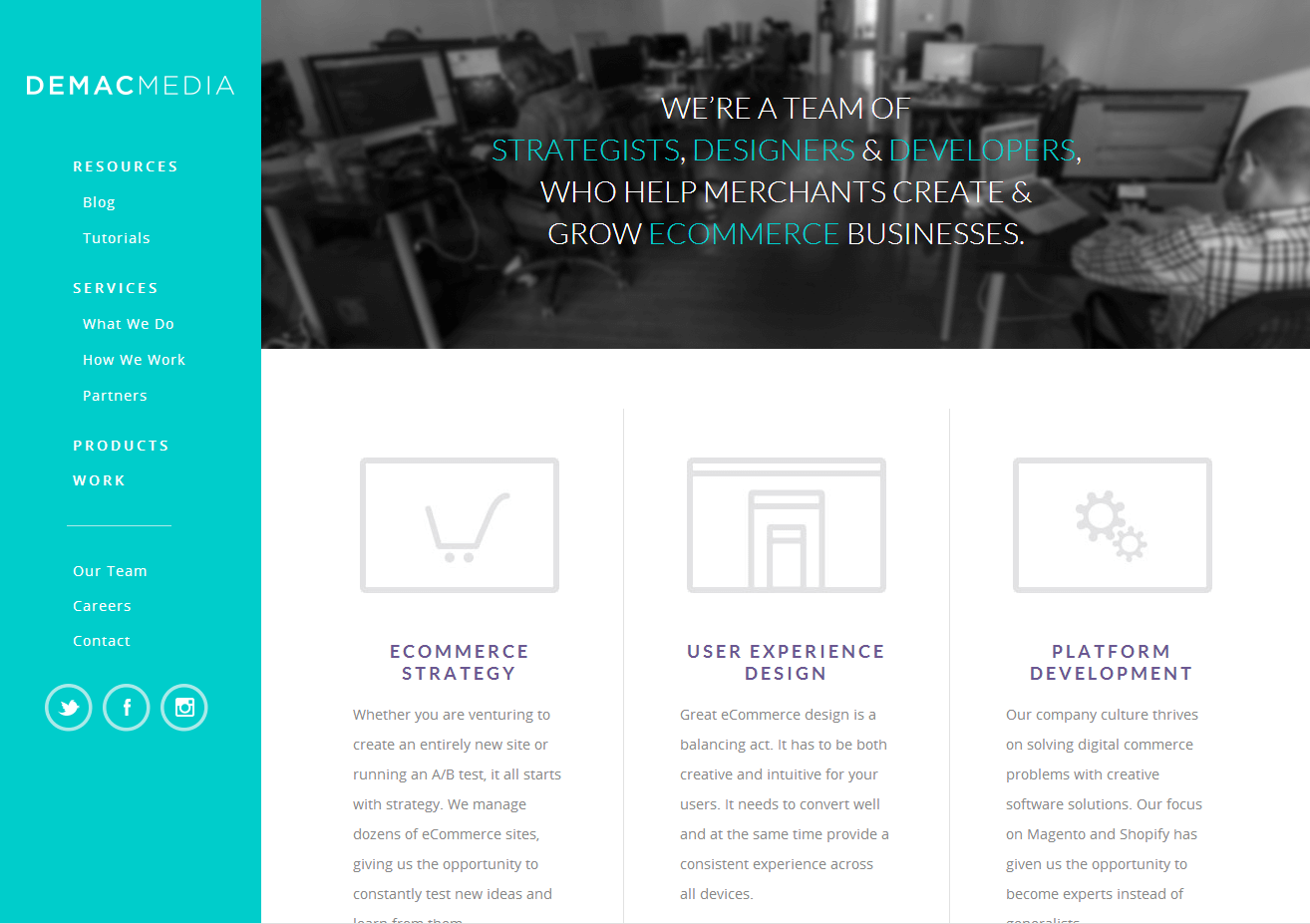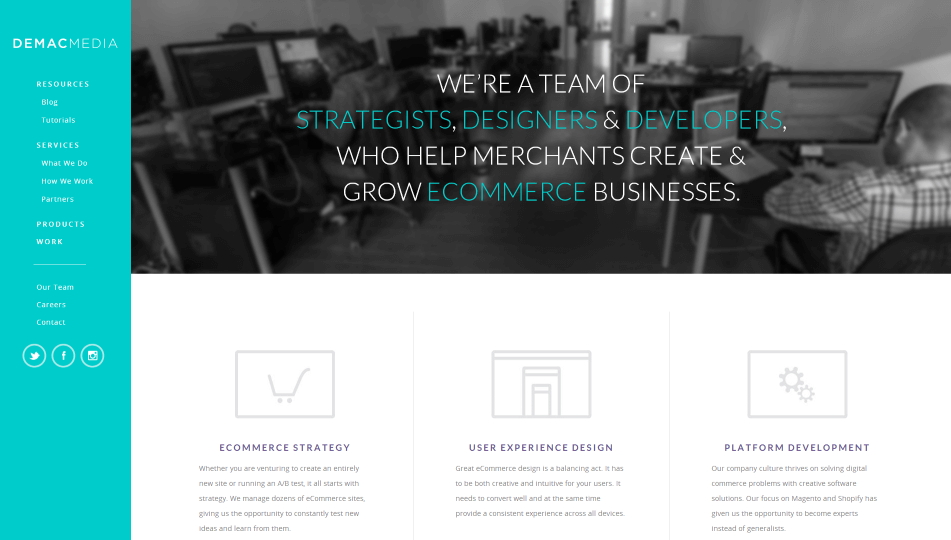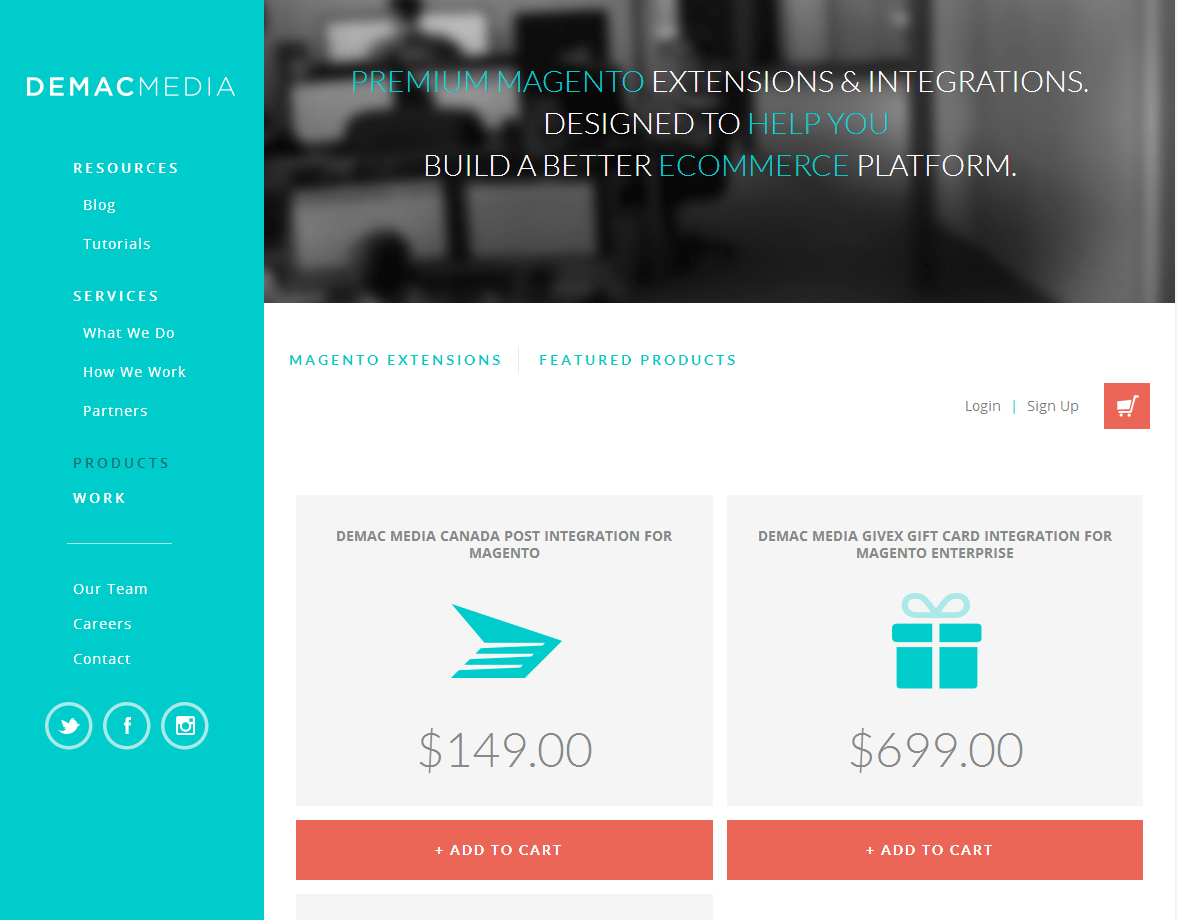 Sail forth to DemacMedia.com