Highways & Hailstones
Sail forth to HighwaysAndHailStones.com
Custom responsive WordPress theme. Designed by Katerina Lyadova.
I did the custom front-end and the back-end for this project. There are 6 custom page templates and 4 custom post types.
Extra measures for ease of content management for the client were put in place as well in order to manage the custom pages and custom post types.
The custom map page works with two of the custom WordPress post types and displays them in a filterable timeline view on top of the Google Maps API. The map is only for desktop view, and displays a more simple list view for mobile. You can view it here: Tornadoes In Ontario.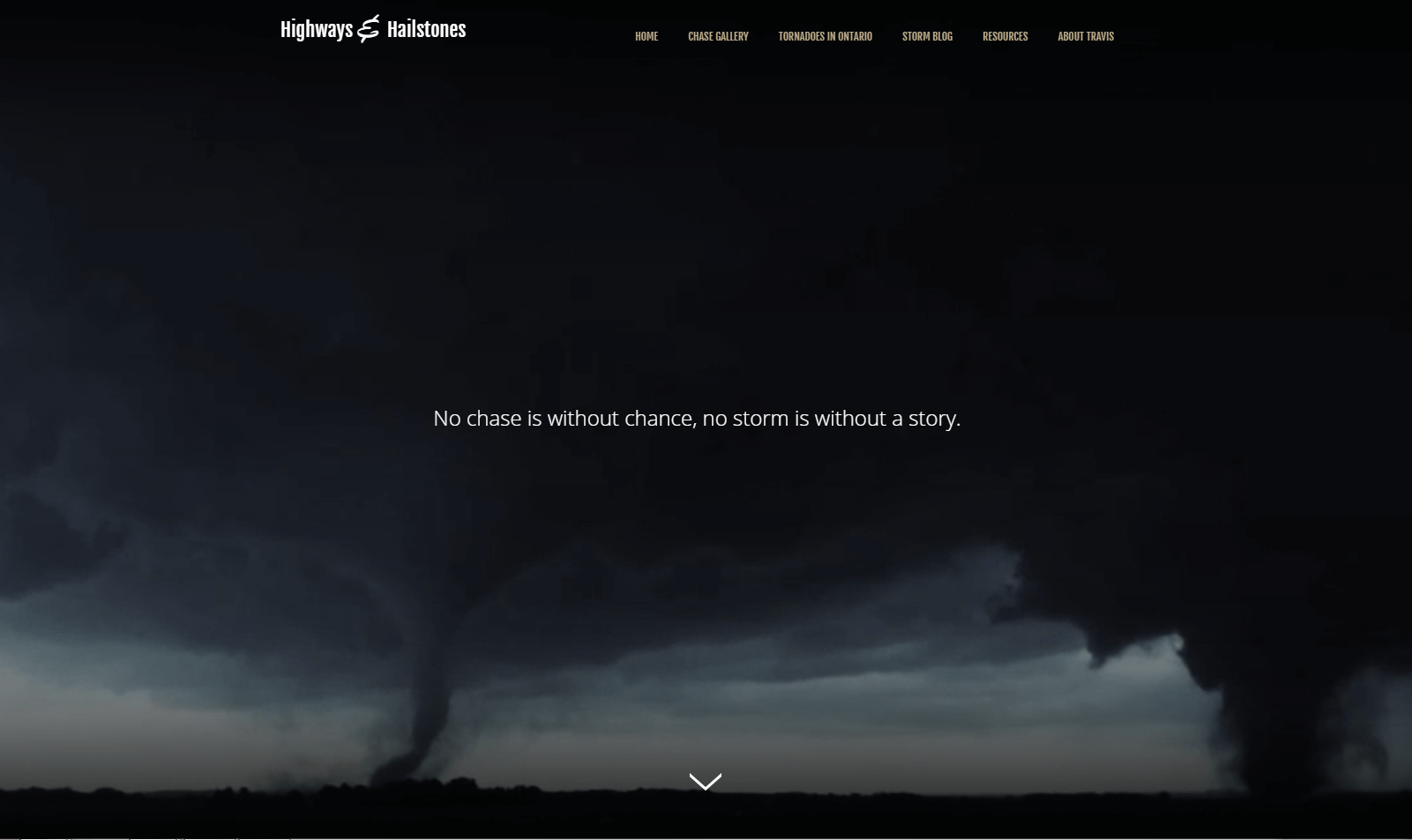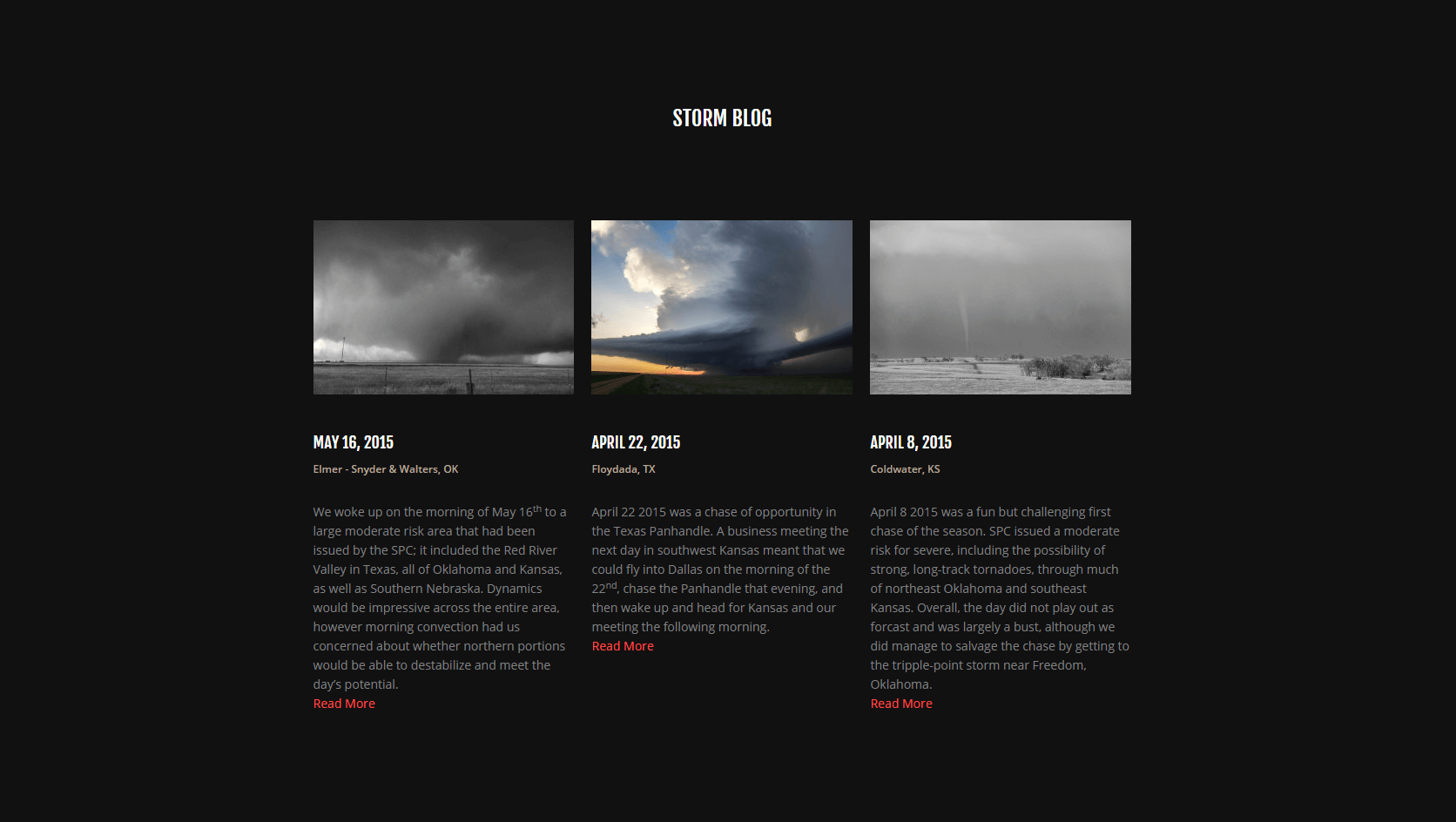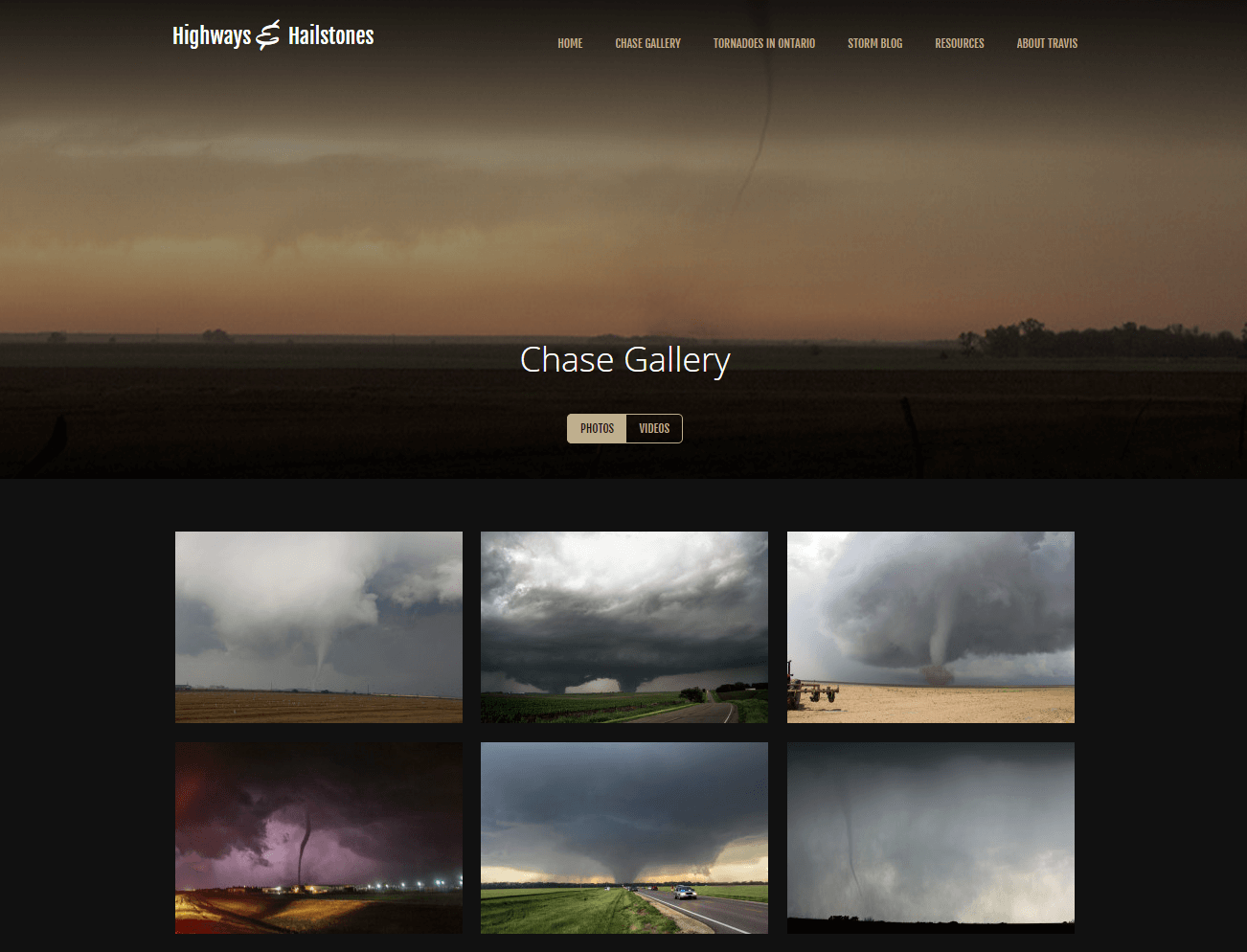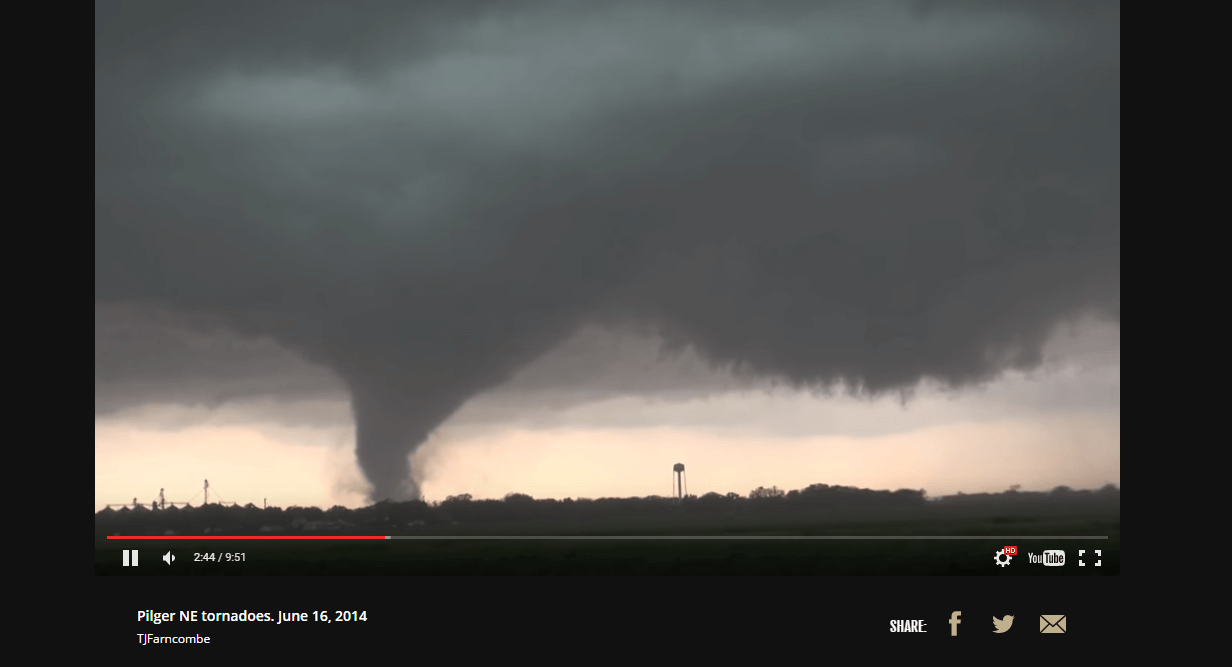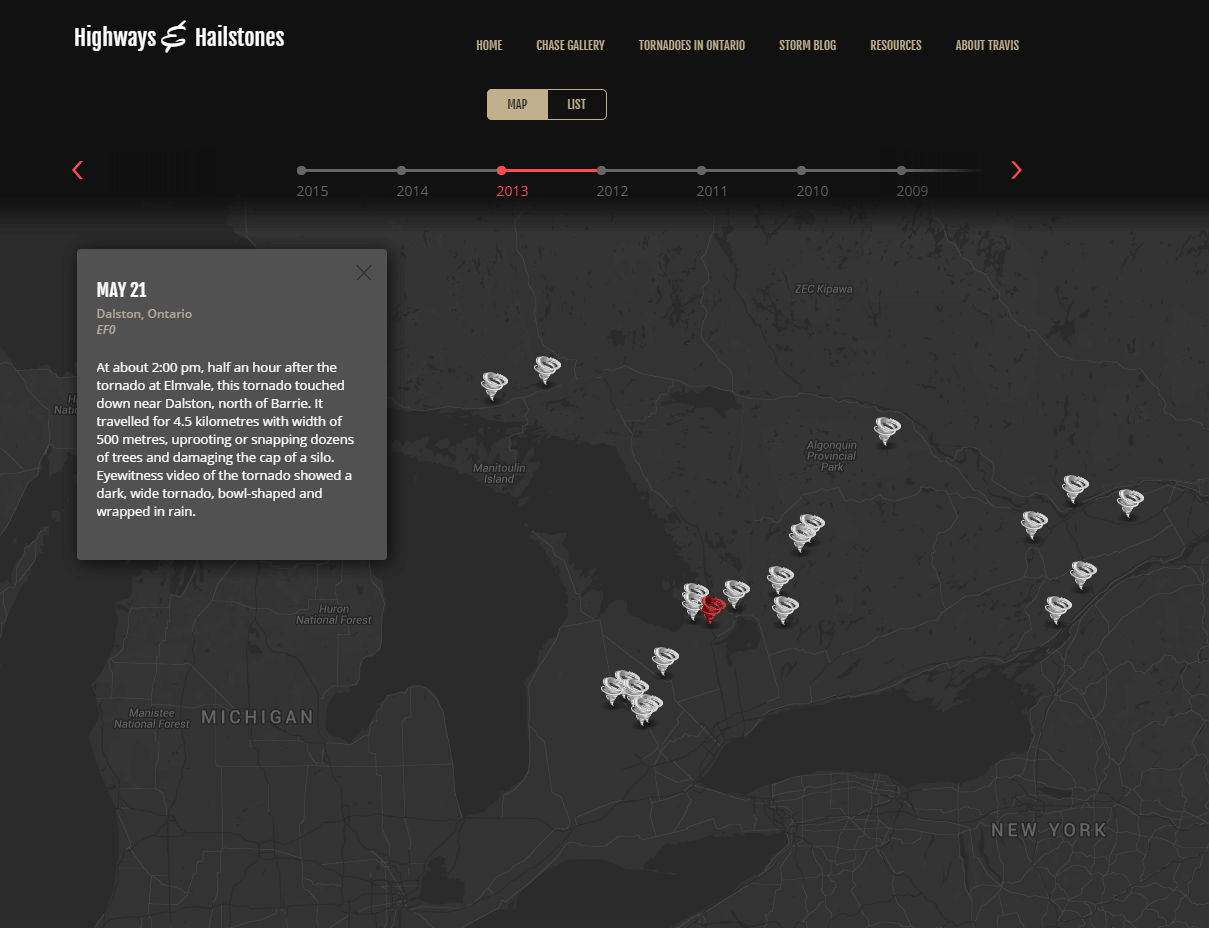 Sail forth to HighwaysAndHailStones.com