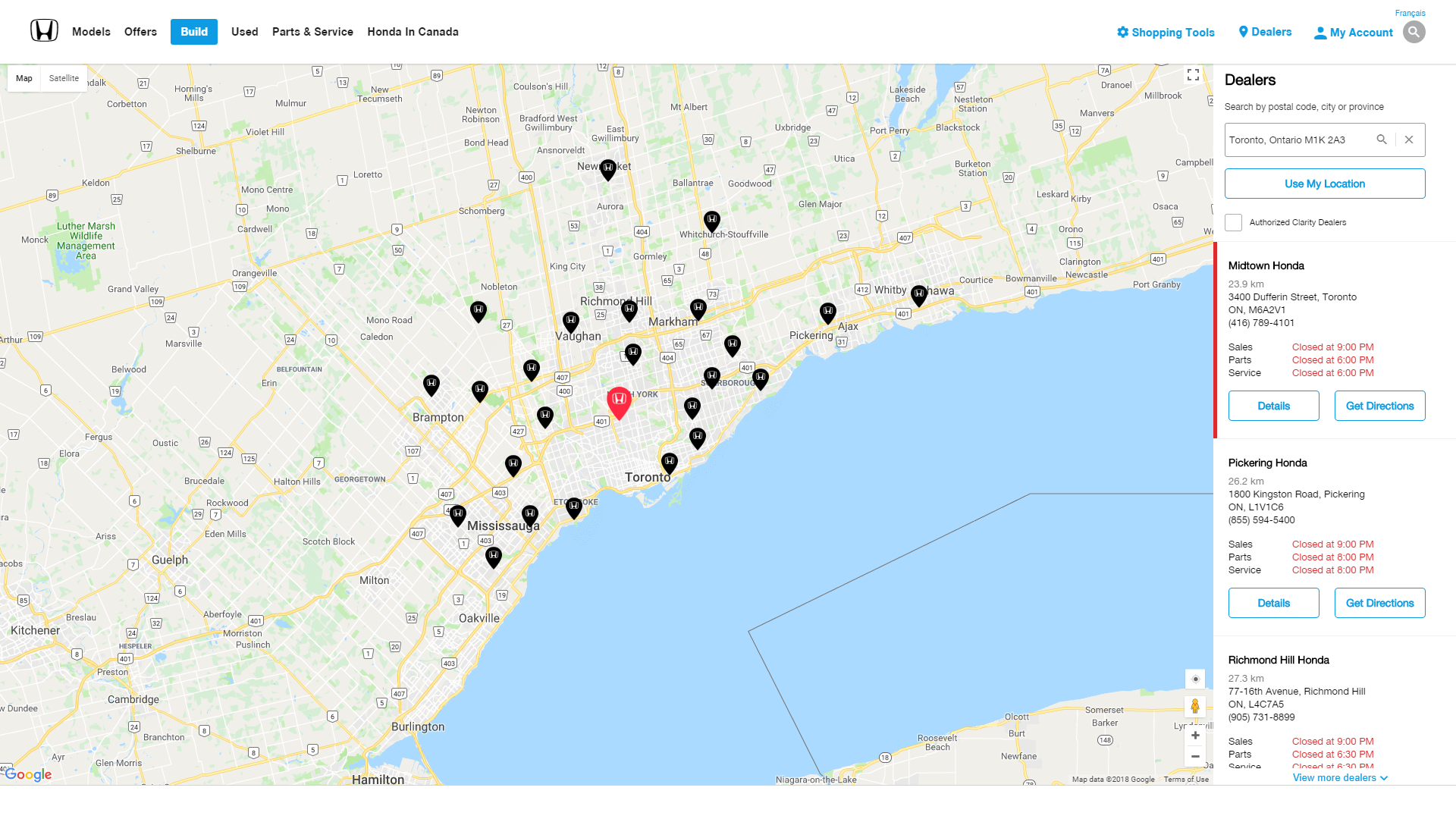 Honda.ca & Acura.ca - Geo Context & Dealer Locator
Date: 2017-11-18
Testimonials:
It's rare to come across such a gifted developer like Kyle. I had the pleasure of working alongside him for just under a year at Climax Media, where we collaborated on several key projects. Throughout this time, what really stood out to me was his presence as a developer; if Kyle was on your team, you knew you were in good shape. This shined through in many ways, but most notably his knack for solving complex problems, or how well he mentored Junior Developers. Oh, and be sure to ask him about VR -- the guy knows his stuff!
Kyle was great to work with, always went the extra mile, willing to work late to meet commitments and deadlines. Provided great leadership to the development team and process. An A+ addition to a software development team.
Sail forth to Honda Dealer Locator
Working with Assembly (formerly Climax Media), I was responsible for leading a team of 6 front-end developers in creating responsive React & Redux web apps while working closely with back-end developers, dentsuOne (formerly GRIP Limited), Honda Canada, and project managers, in a double project for Geo Context and Dealer Locator features for two separate websites: Honda.ca & Acura.ca.
Geo Context involved site-wide code changes due to the geo context specific pricing data across legacy desktop, legacy mobile, and responsive page code bases for both Honda.ca & Acura.ca.
Dealer Locator involved updating the dealership search pages for both sites using data from the back-end and integration with the Google Maps API.
Both projects also involved following web accessibility standards, analytics integration, and required CSS and JS specific theming for each brand; setting the standard for the same functionality to be added to rolled out to more product lines for each brand in the future.
Honda Desktop: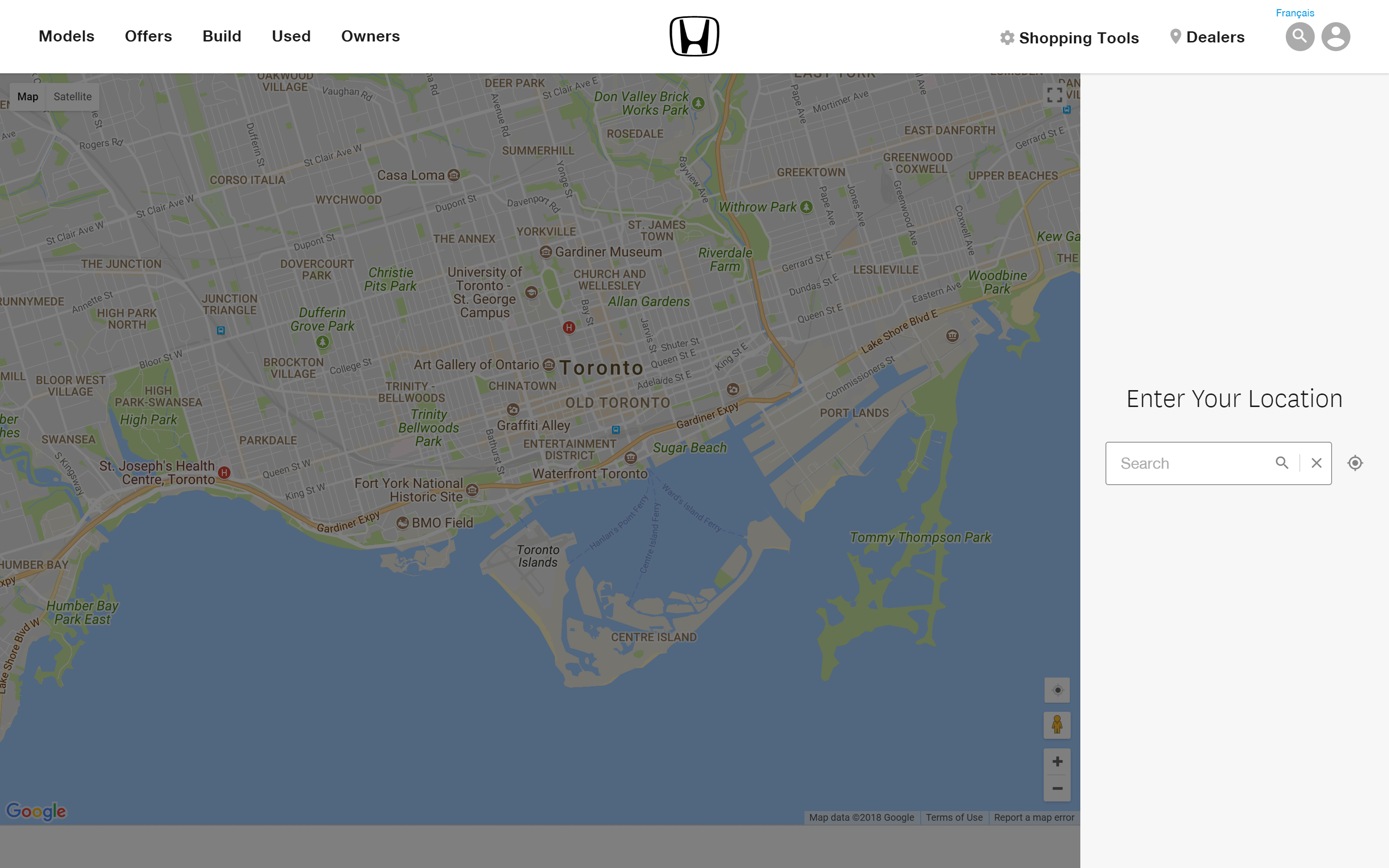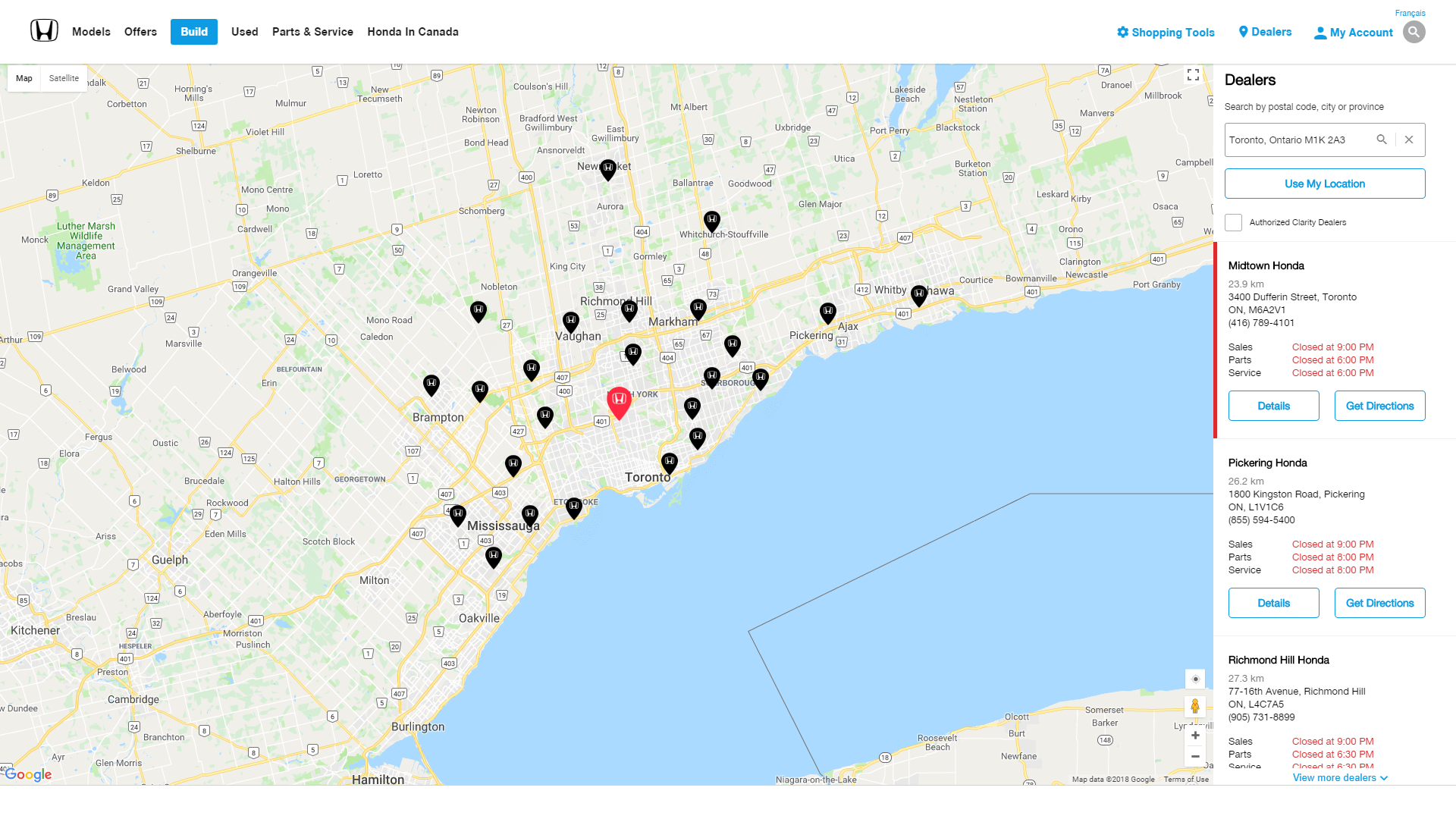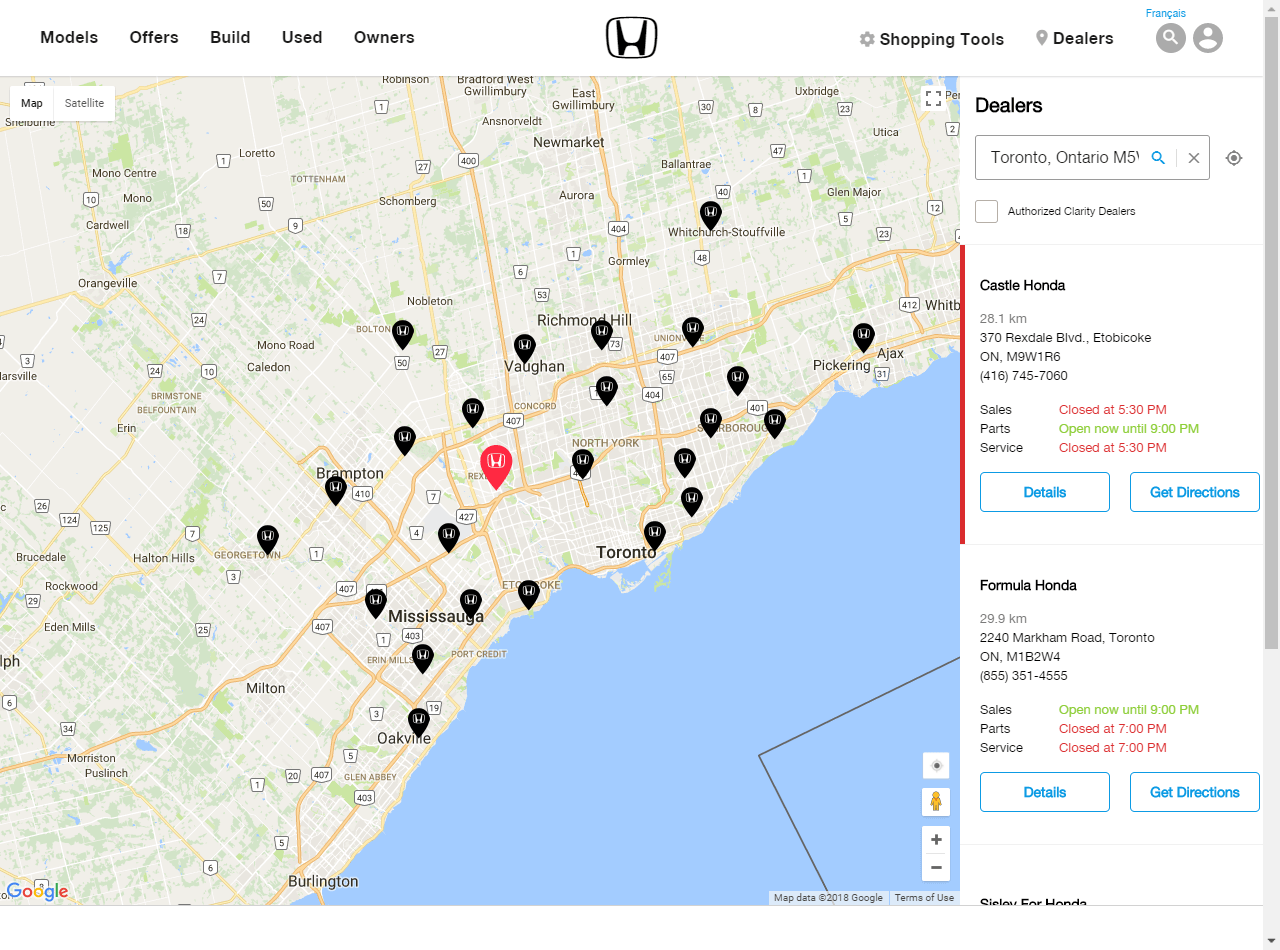 Honda Tablet: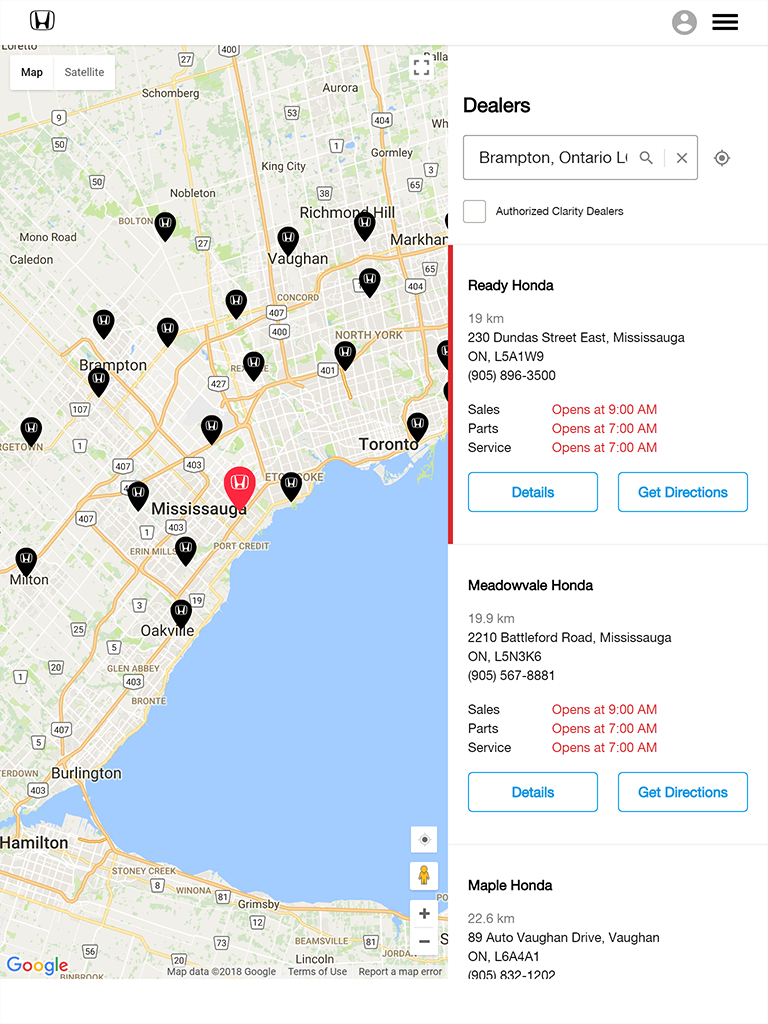 Honda Mobile: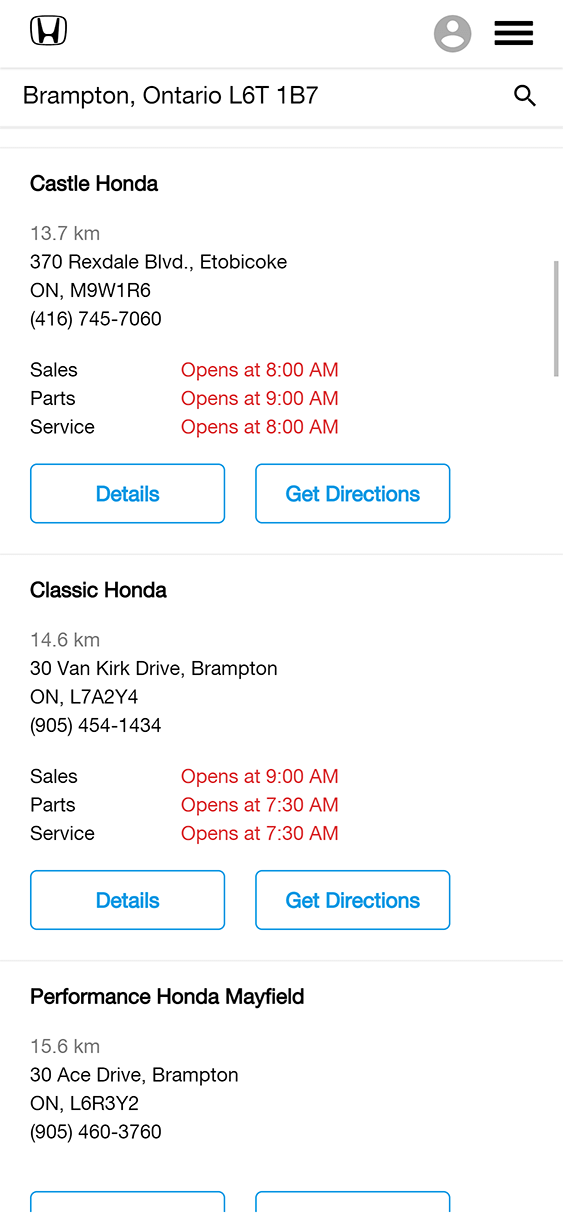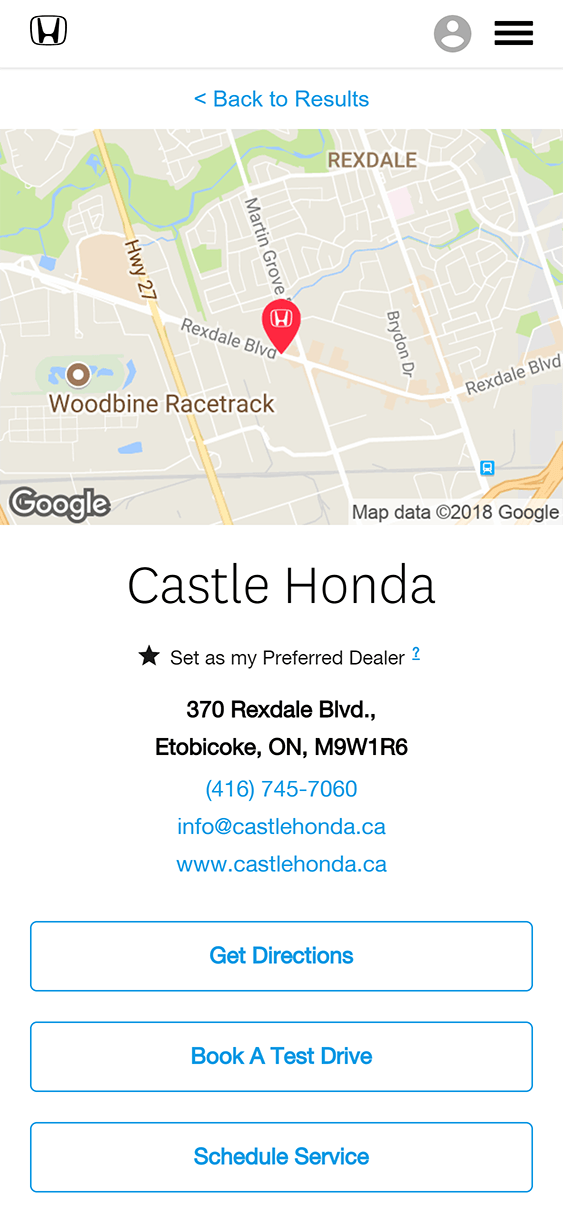 Acura Desktop: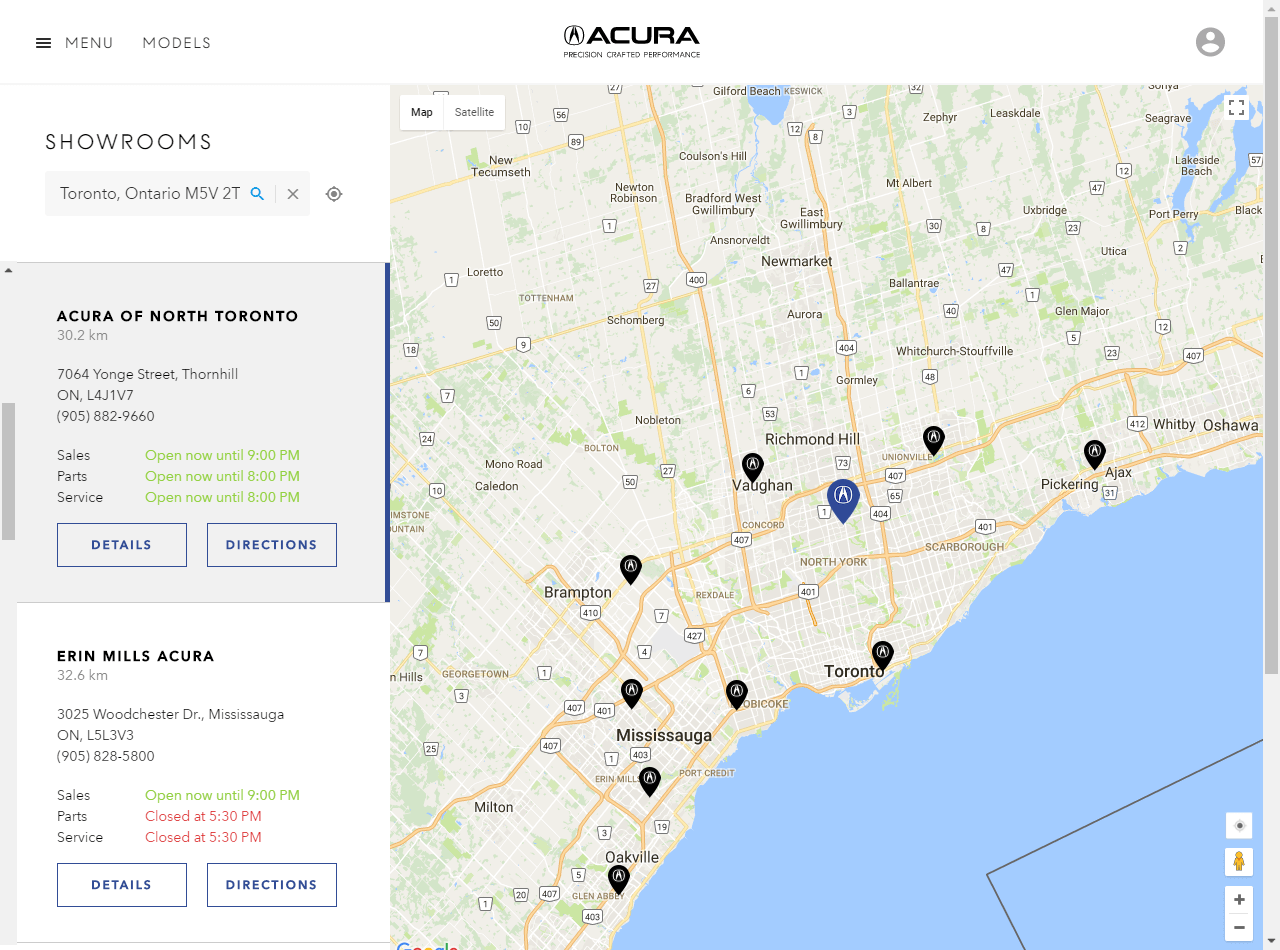 Sail forth to Honda Dealer Locator