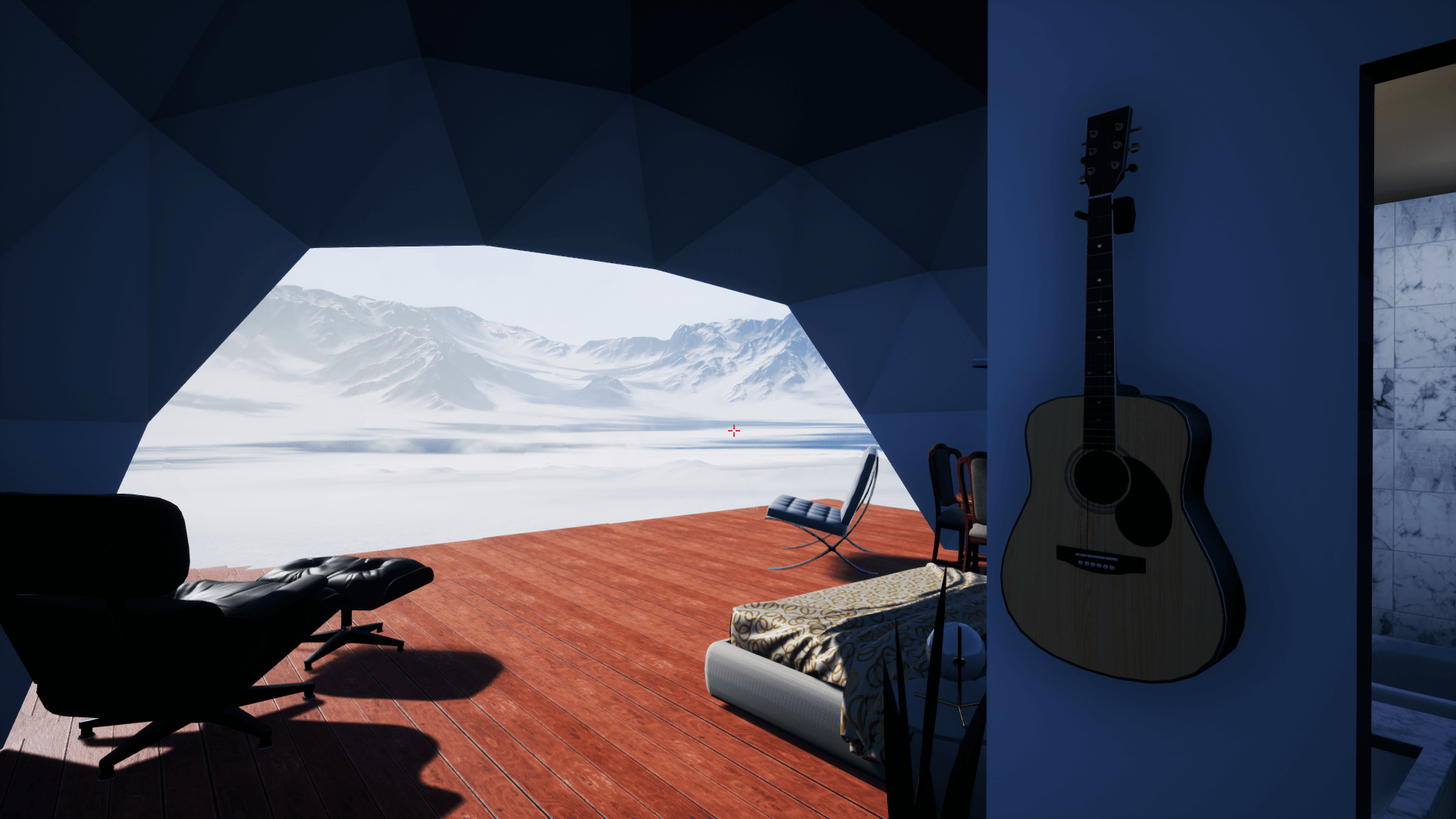 No Place Like Dome - UE4 Archviz
Date: 2017-06-10
There's a lot to learn in pursuing game development, and a few times lately I've written down stories that would make for interesting experiences and adventures (more on those later!). It's tricky to reign in that creativity, but the best way to do that is to give yourself a specific sandbox with restrictions in order to focus on producing something.
Like custom geodesic dome homes placed in many different landscapes!
In this project I focused on putting together elements for an architectural visualization experience set in various landscapes with interactive elements to change colours and materials of floors and walls.
This experience was built in Unreal Engine 4.