SnuggleBugz.ca
Sail forth to SnuggleBugz.ca
eCommerce site built on Magento - my task with another developer was to do a "Responsive Retrofit" for existing website.
Snuggle Bugz had been getting an influx of mobile traffic, so they needed a mobile optimized experience. Desktop design was kept very similar to previous site, and two new layouts were made for tablet and mobile.
Responsive retro-fit; in the last couple weeks of the project I was tasked with optimizing the page layouts, UI, and content reflows for tablet and mobile screens.
Homepage image slider has touch functionality and actually has 3 different functionality refresh points for each screen size. Product thumbnail images on mobile are optimized for touch devices. Many challenges with a retro-fit and using an old code-base, but changes were implemented in time for the 2013 winter holiday season.
Their website was featured at DX3 Canada 2014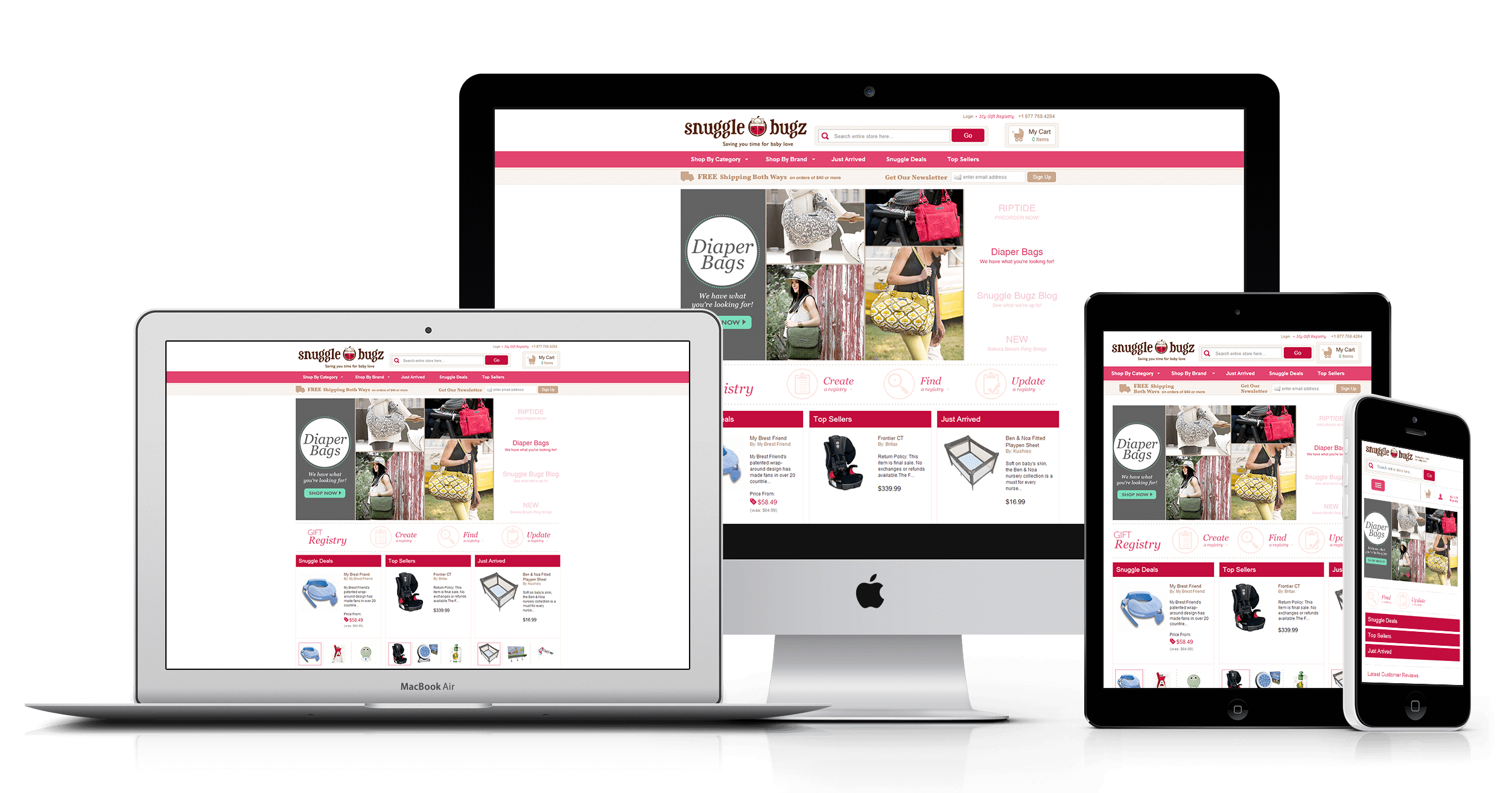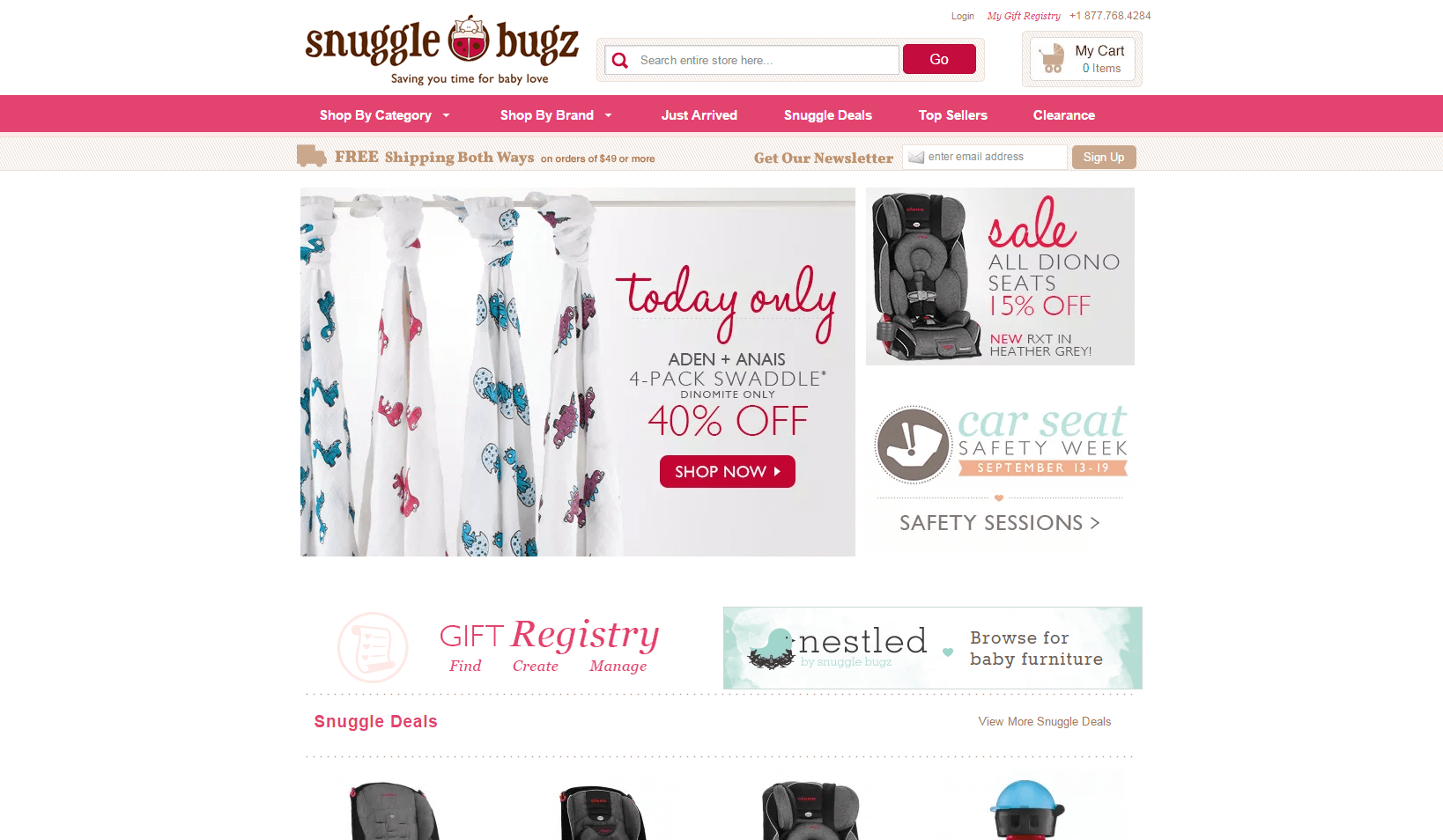 Sail forth to SnuggleBugz.ca