Whirlpool Group Consumer Apps
Sail forth to Whirlpool.ca
An AngularJS web application developed for the Whirlpool Group to help consumers select a product based on their needs; by going through a series of questions in the specific category of product that they are interested in. The app was made to be general so that it could be branded and have specific product questions for 3 different brands: Whirlpool, Maytag, and KitchenAid.
I was a consultant on the project and lead the front-end development for the user interface of the AngularJS app. I brought on my dream to the project: Linus Rachlis and Bianca Sayan. Linus handled the back-end data extraction and formatting for the app to consume. Bianca handled the very significant task of creating all of the AngularJS application logic. We all had to keep in mind making it flexible enough for 3 different datasets and UI branding. We were consulting for an agency and worked with their internal team members throughout the project and handed it off to them to bring it to full release in coordination with the Whirlpool Group's tech team.
Optimized for Desktop, Tablet, and Mobile screensizes. Tablet has a similar layout to mobile with the vertical questions, the main difference is that all the text and images are larger than the mobile version.
Whirlpool Qualifier Consumer App: http://findmy.whirlpool.ca/#/
KitchenAid Qualifier Consumer App: http://findmy.kitchenaid.ca/#/
Maytag Qualifier Consumer App: http://findmy.maytag.ca/#/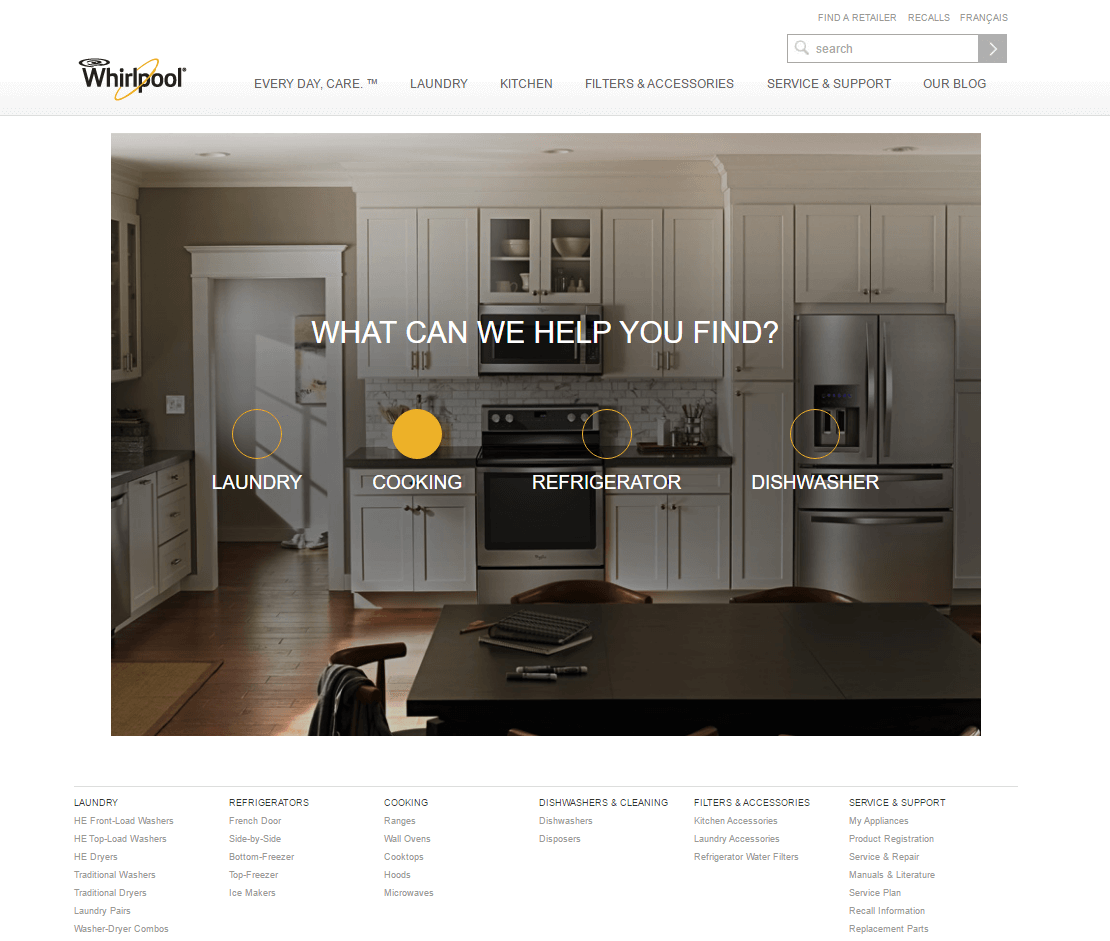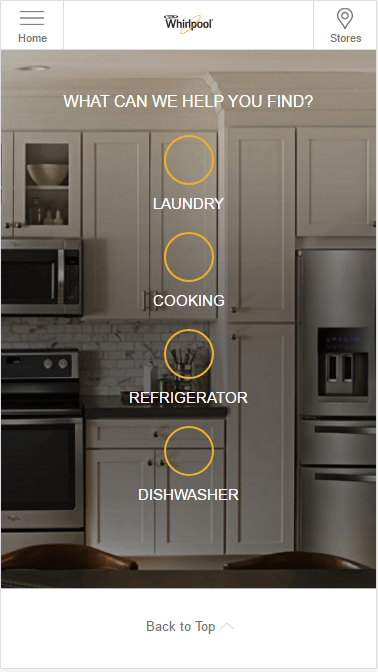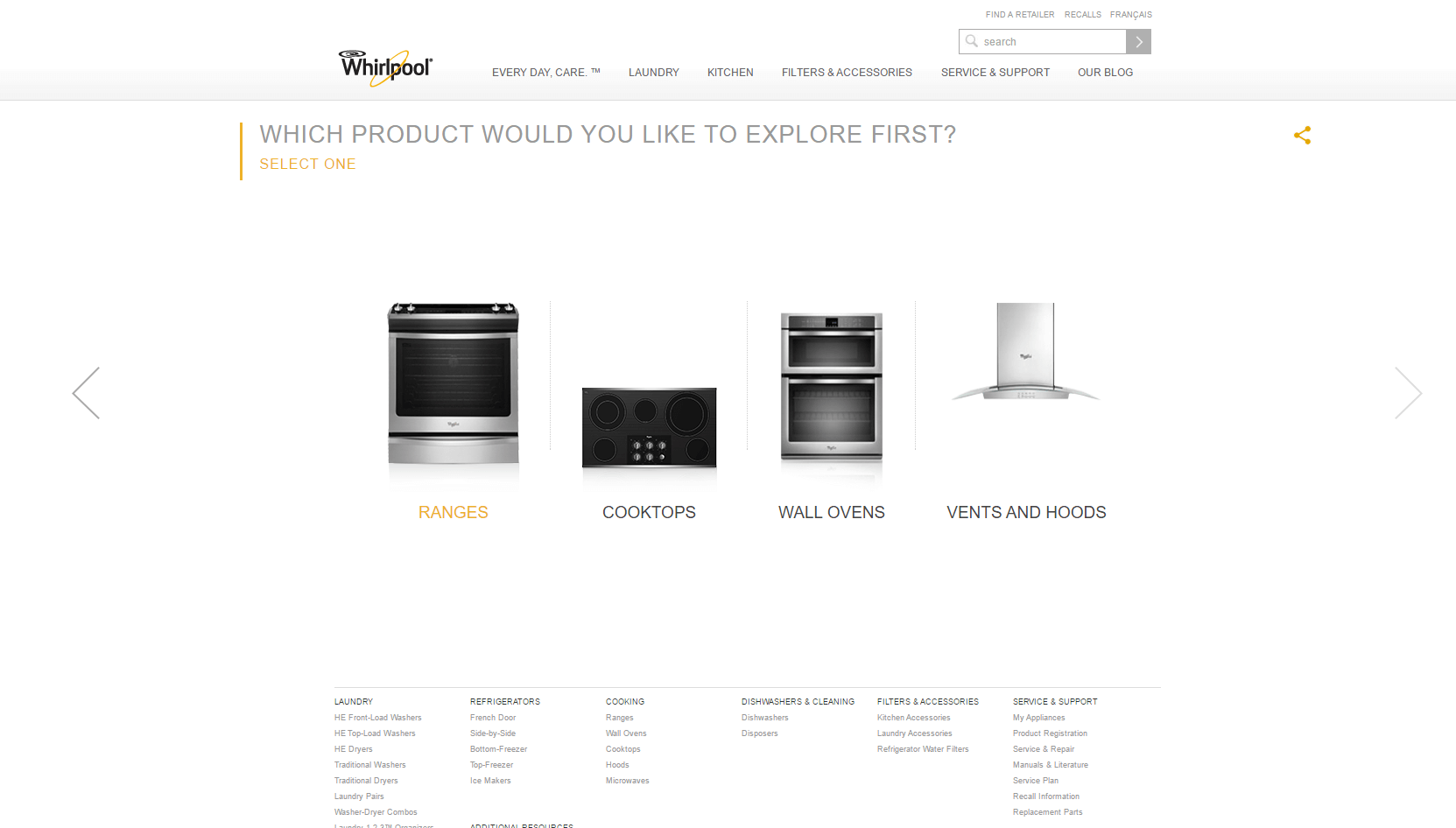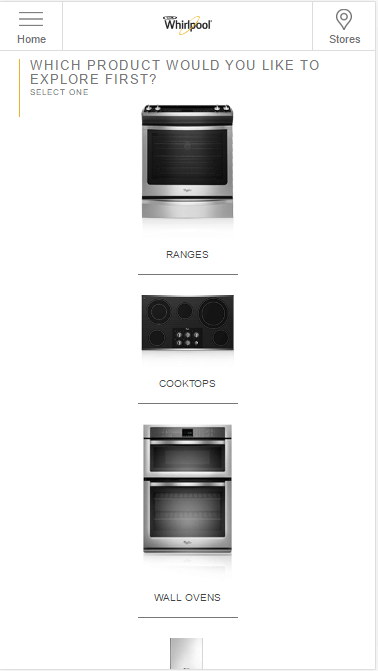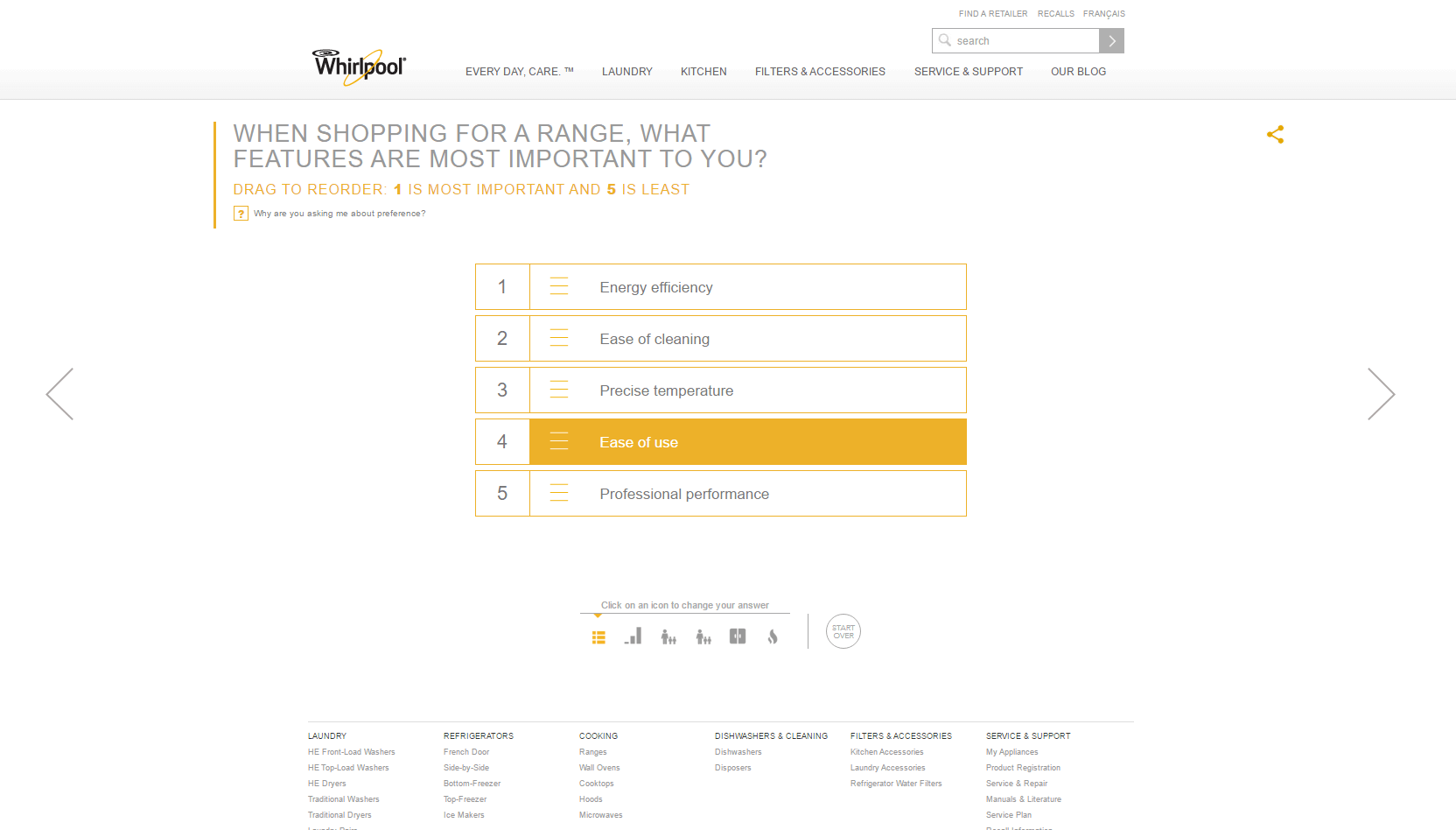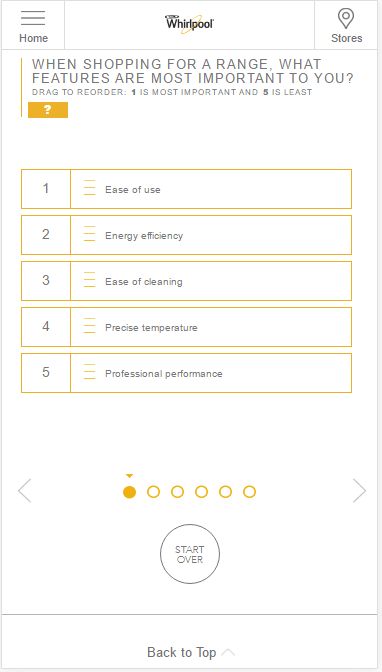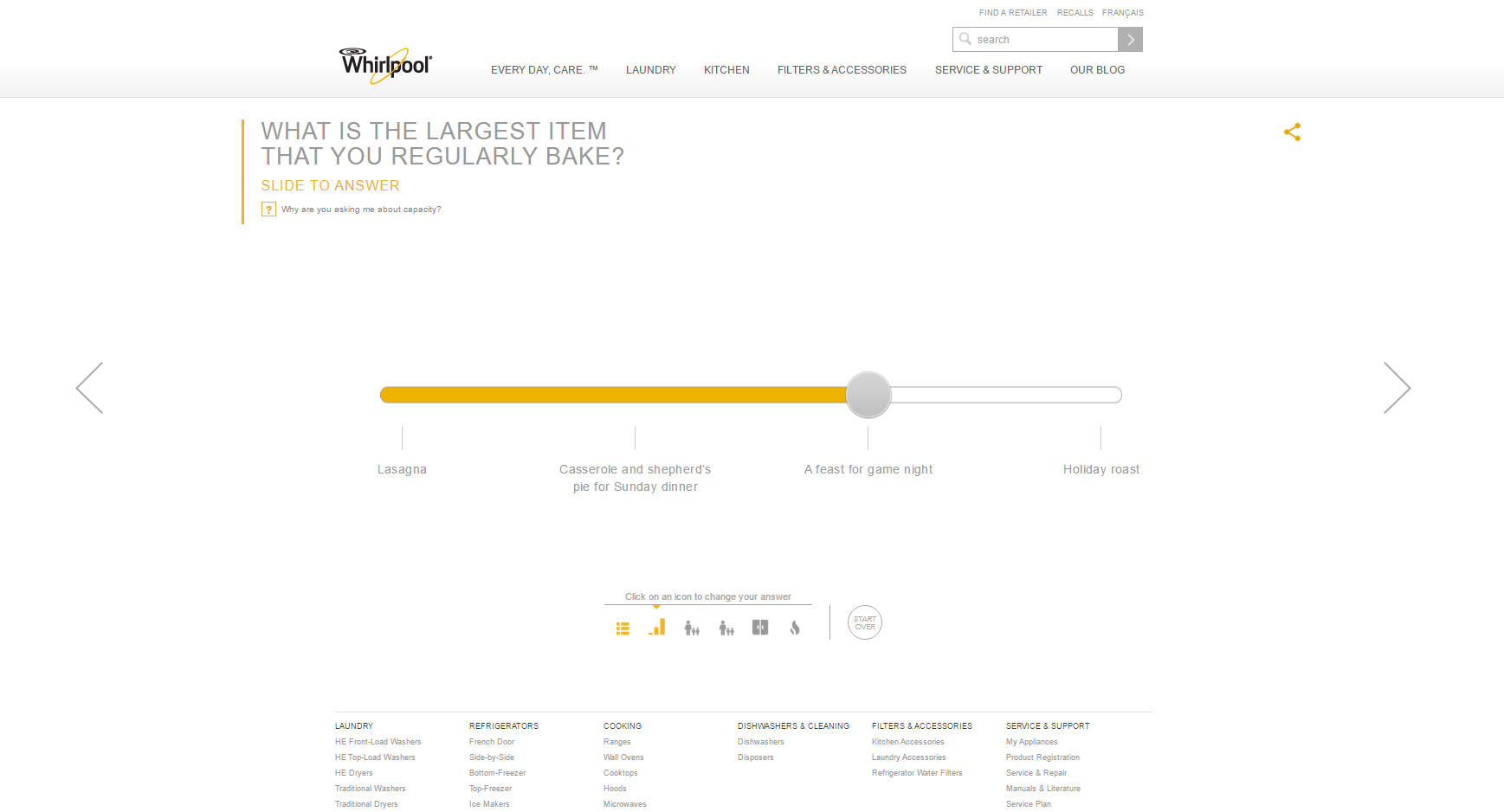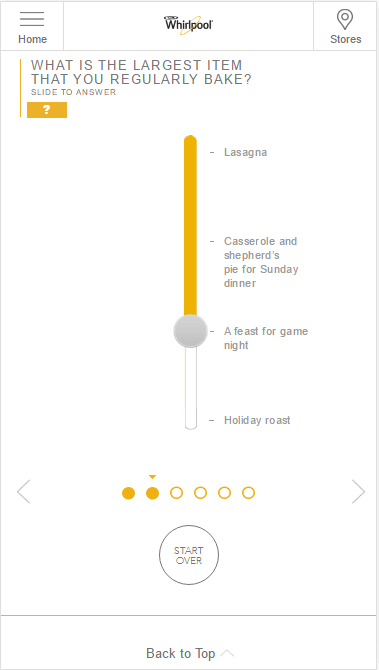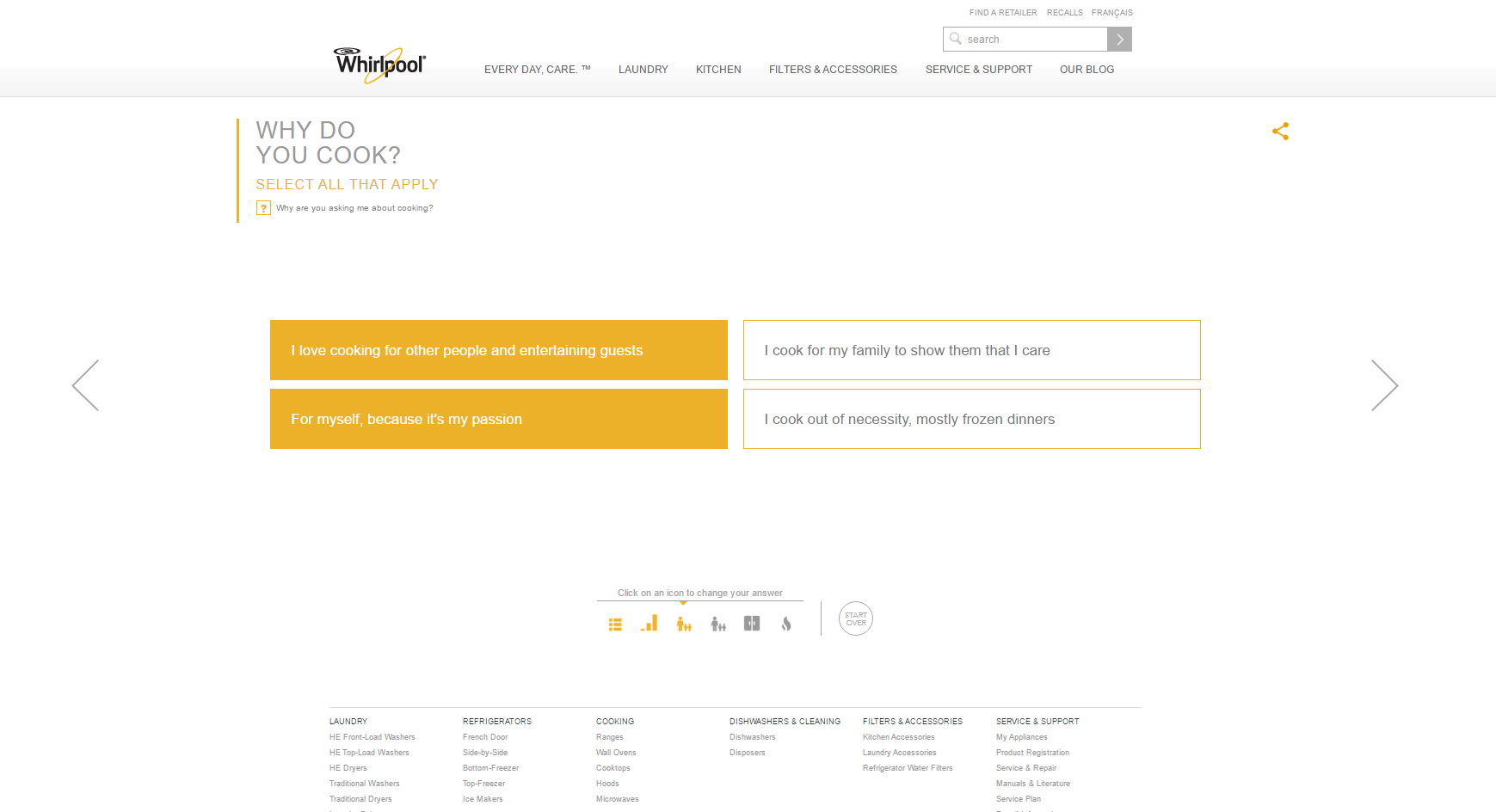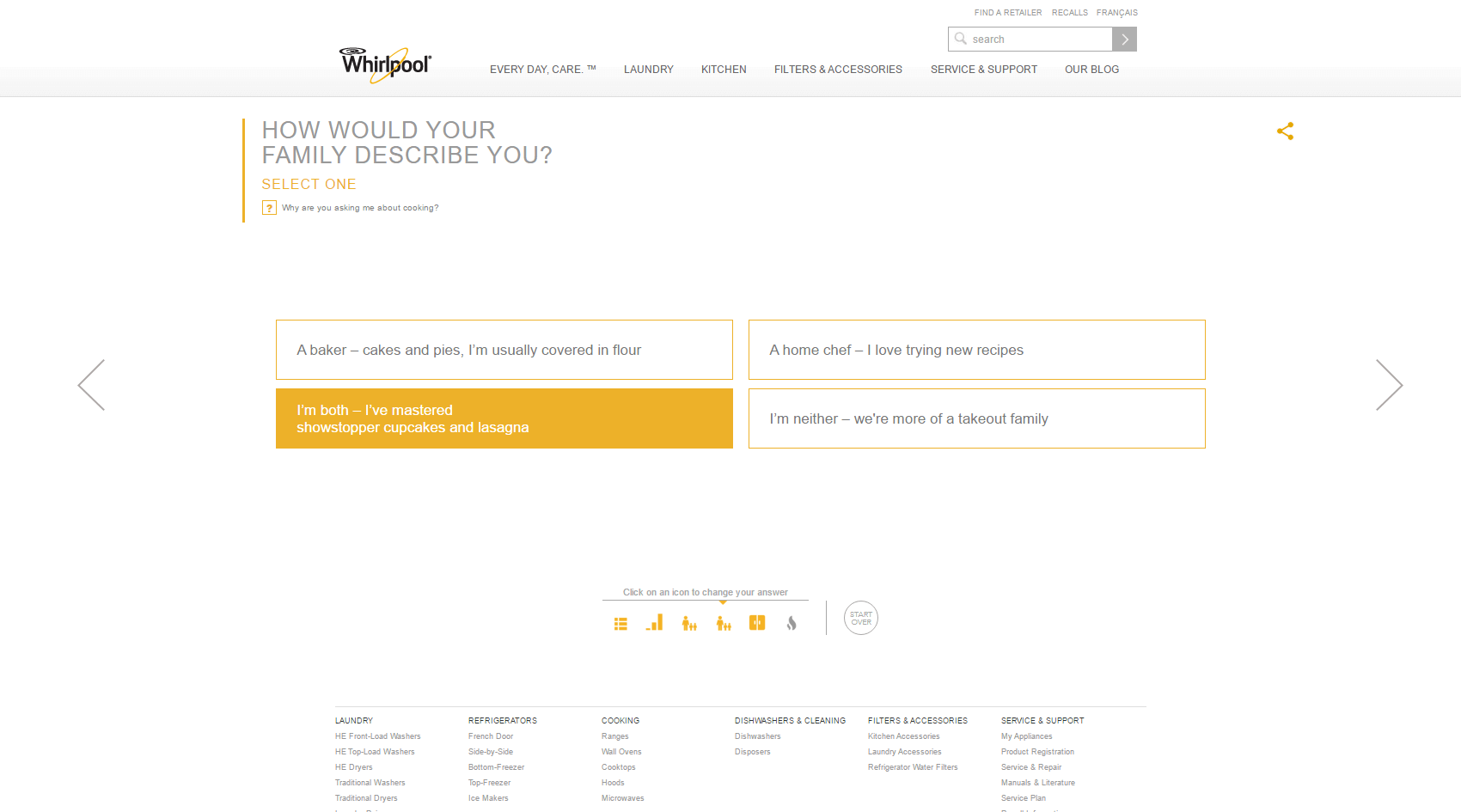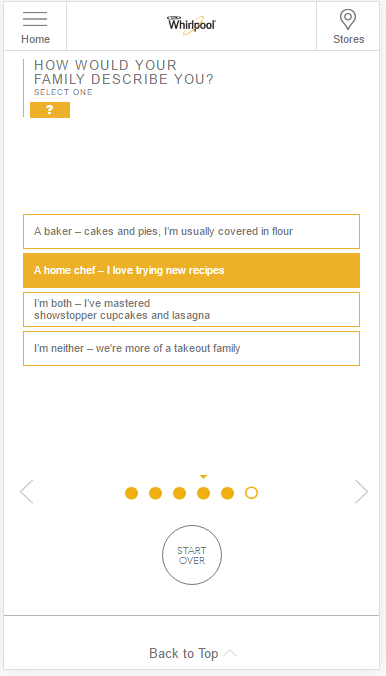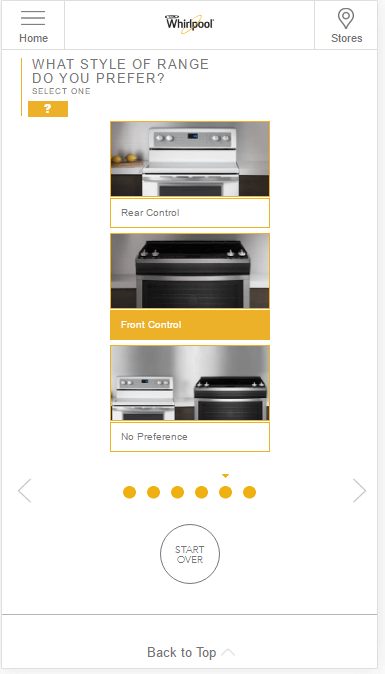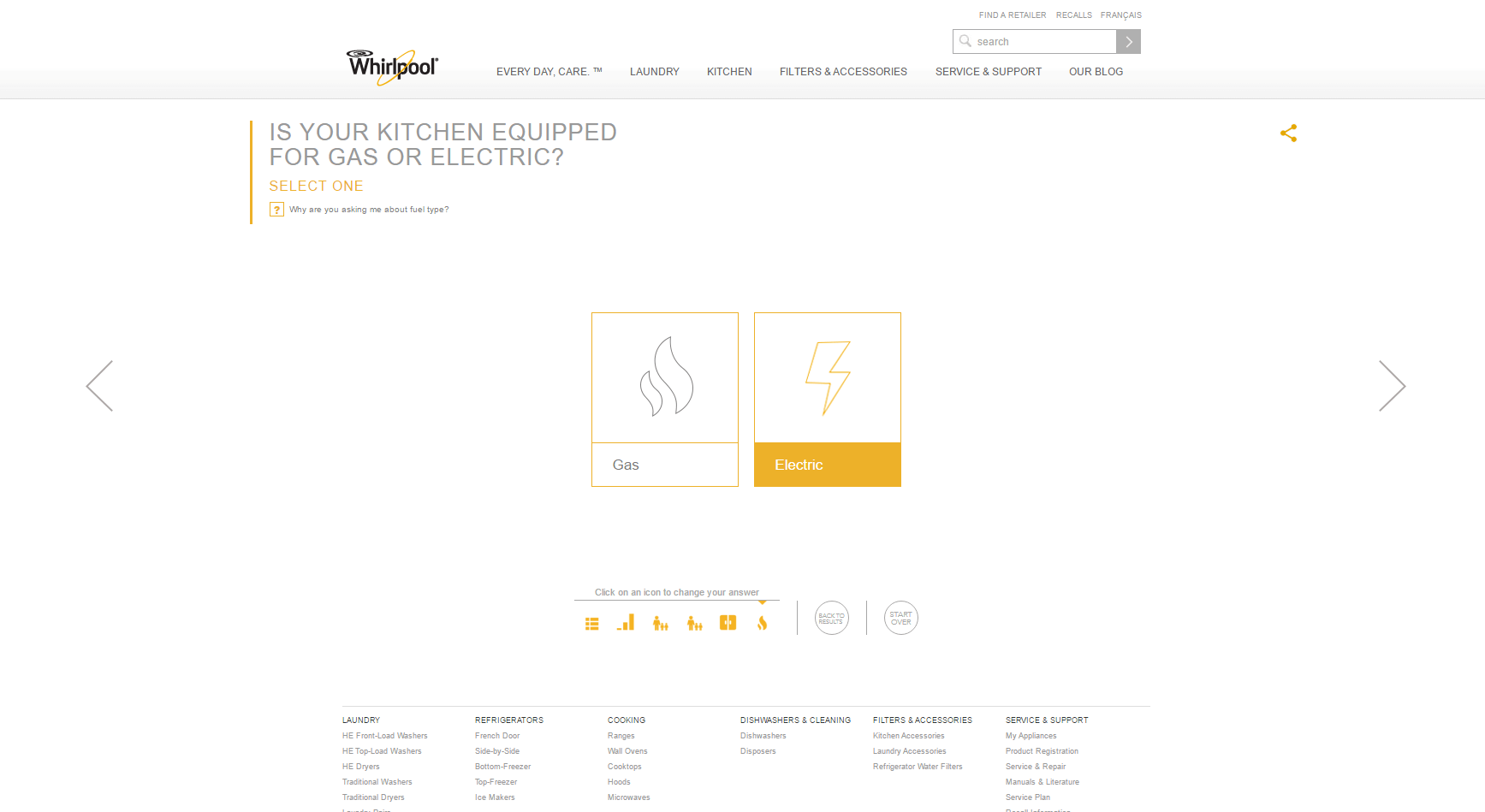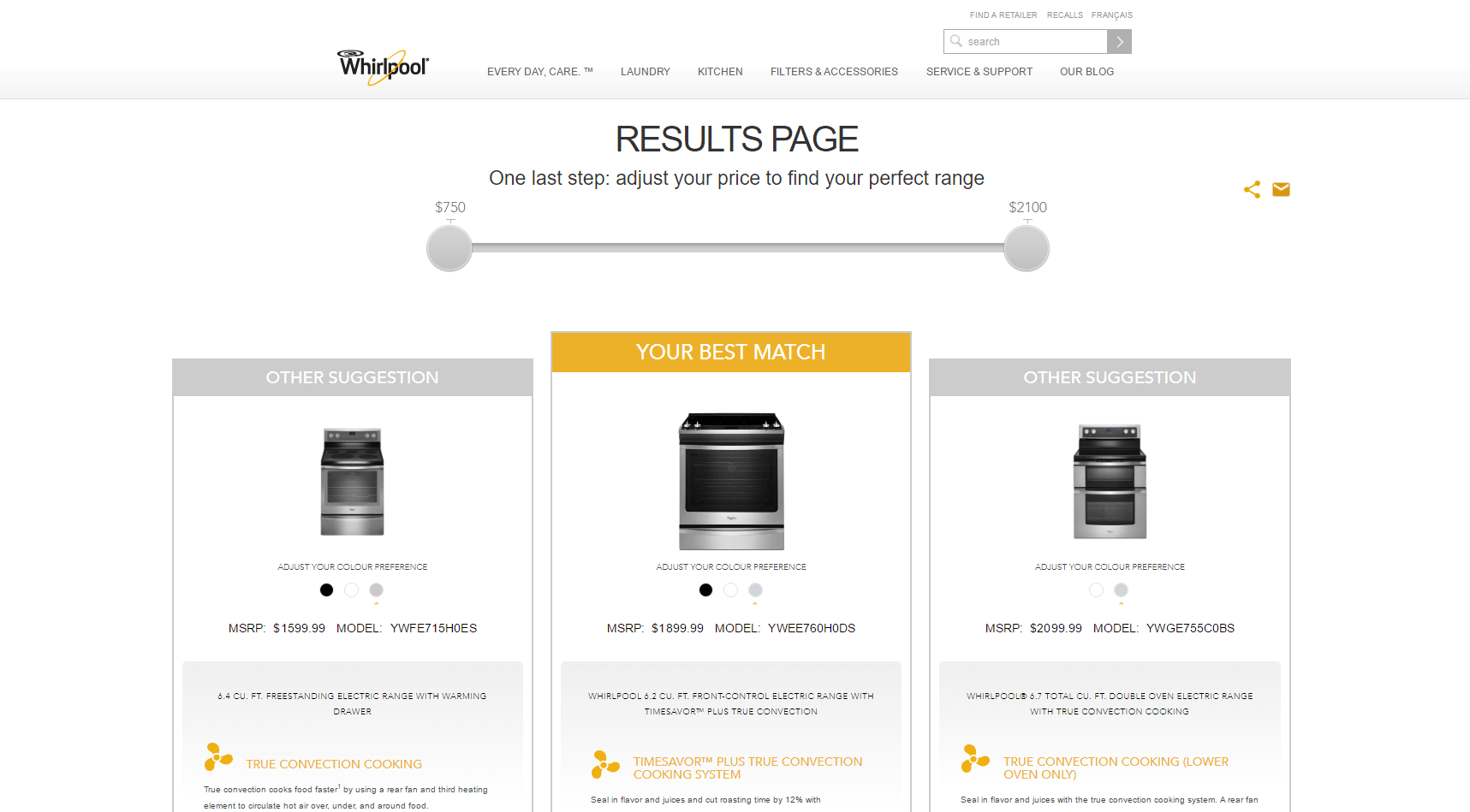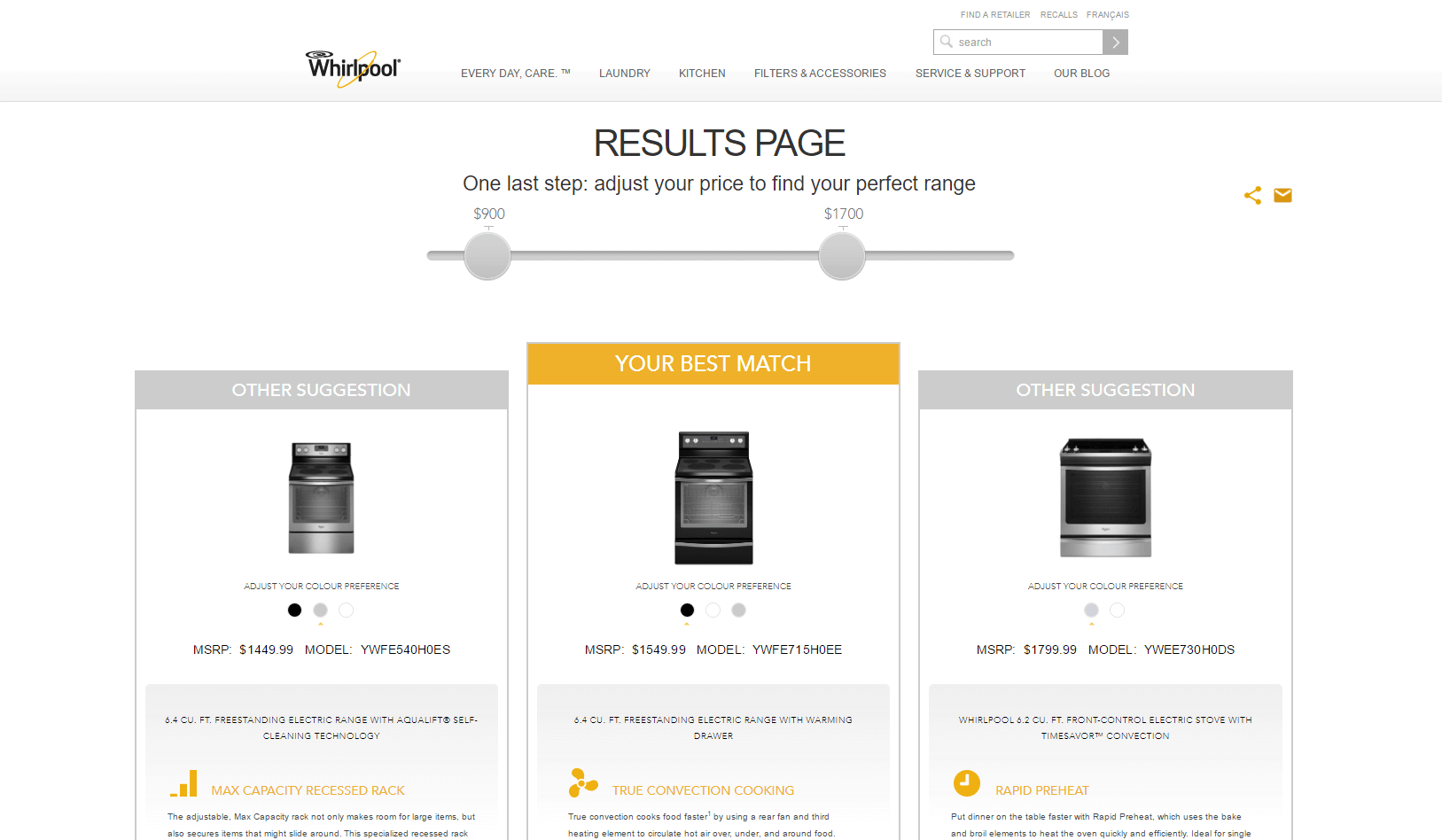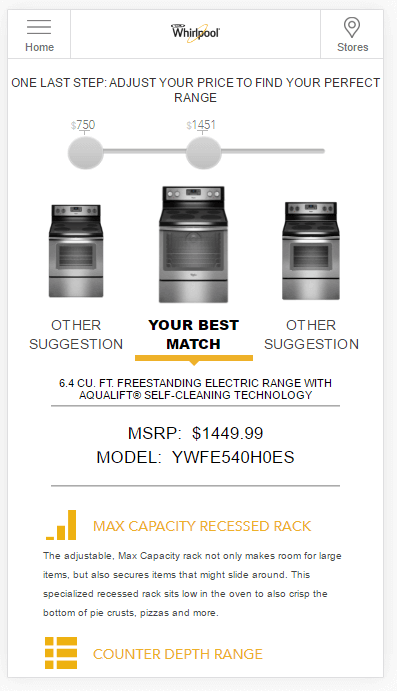 ---
KitchenAid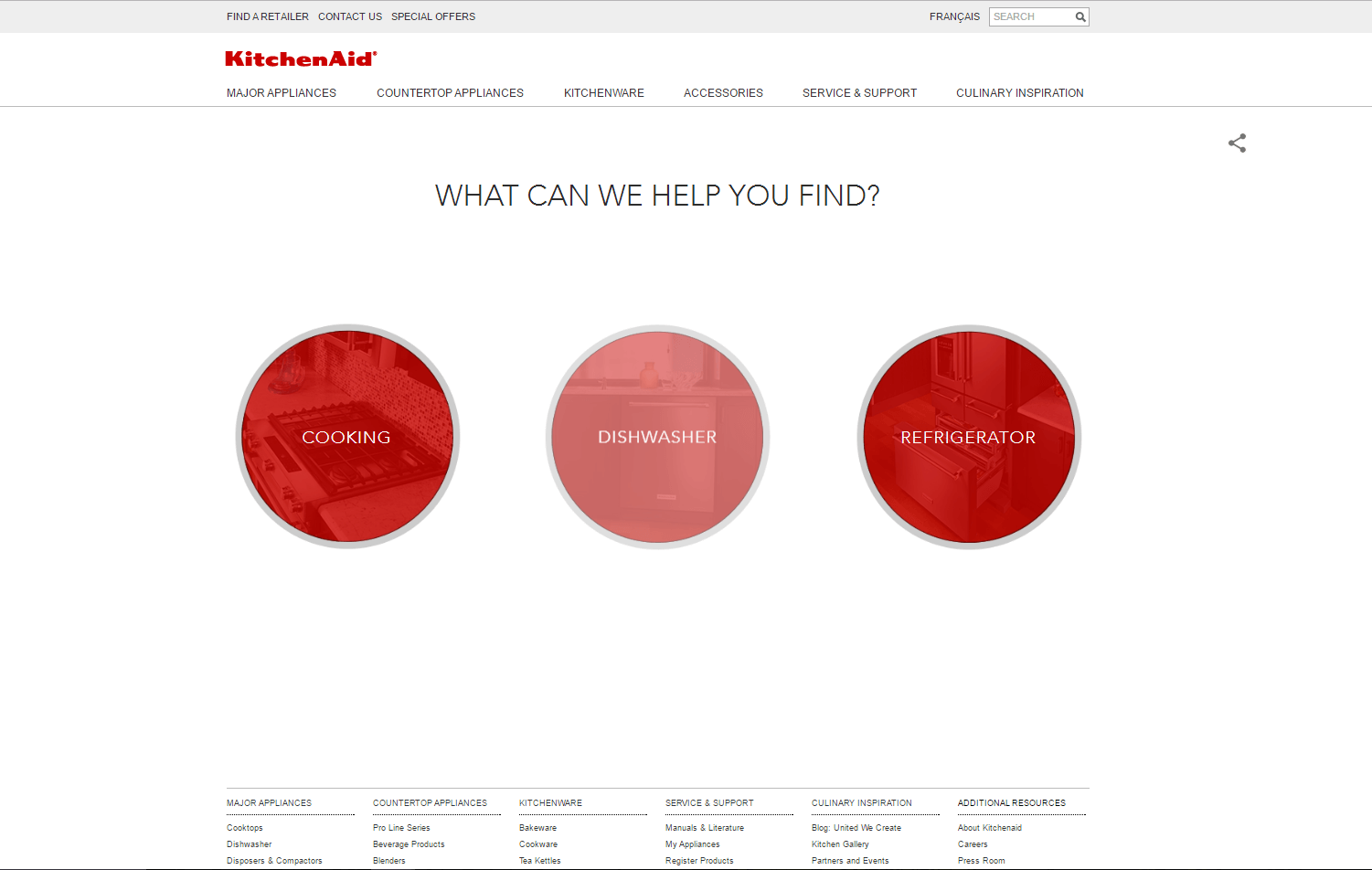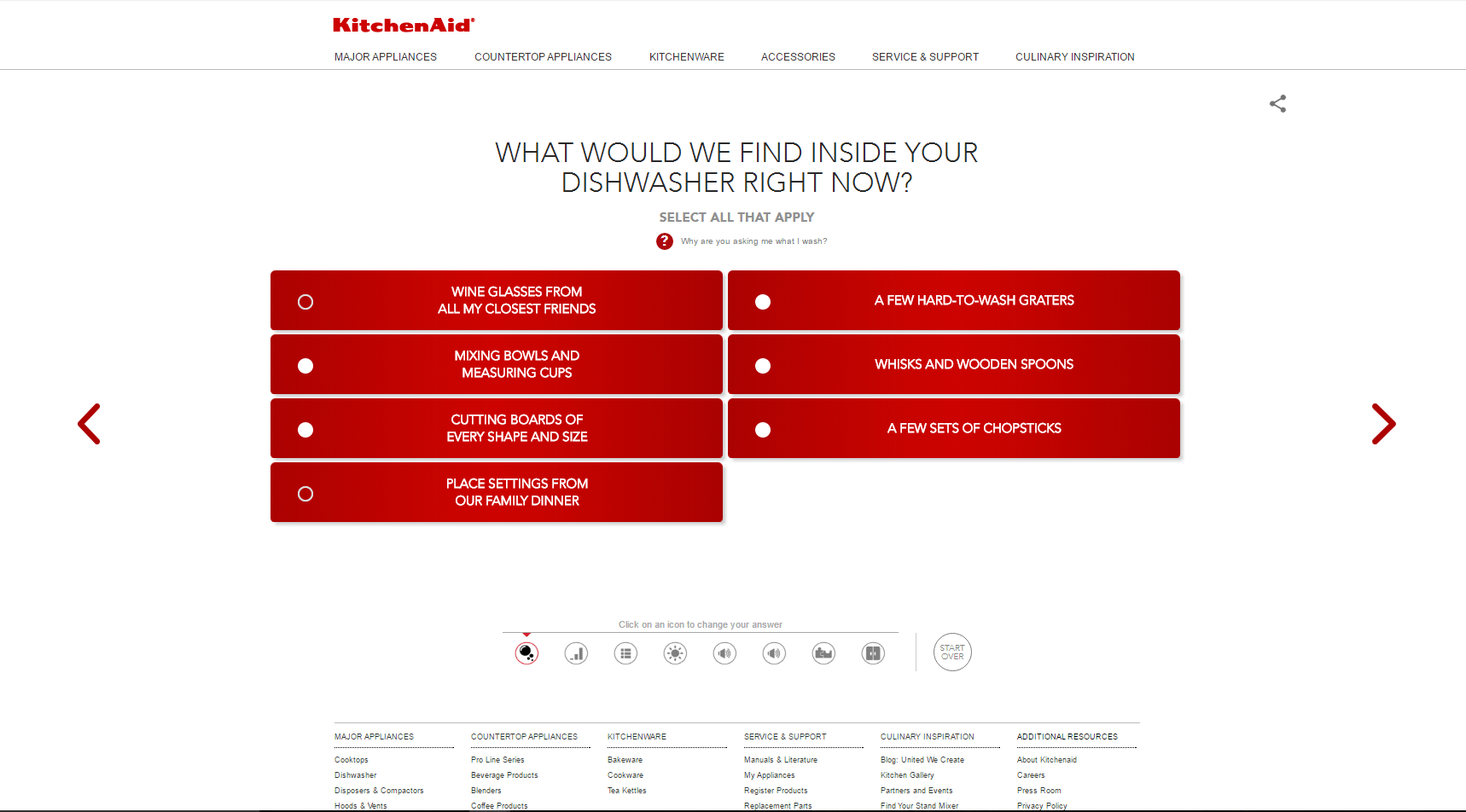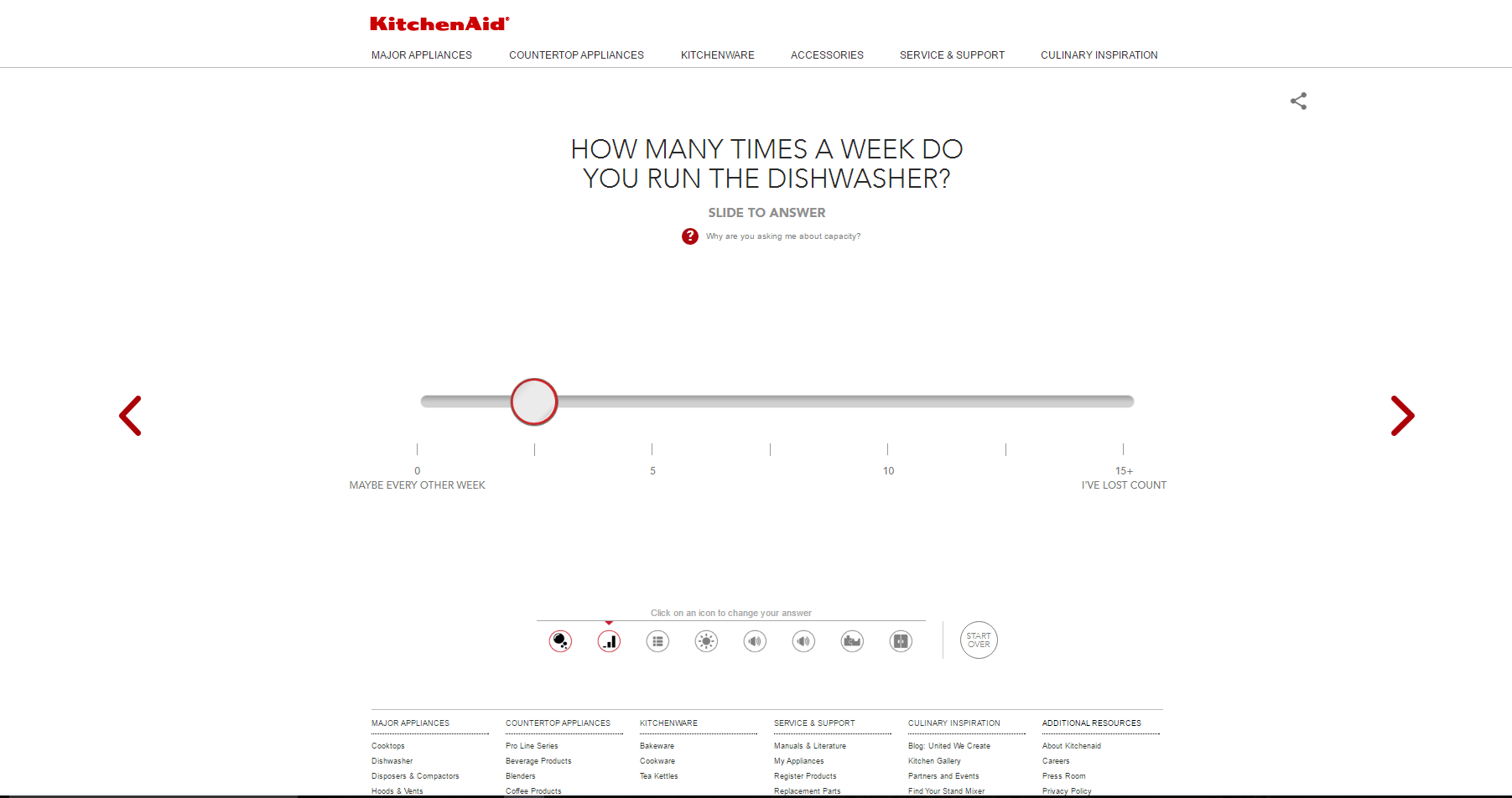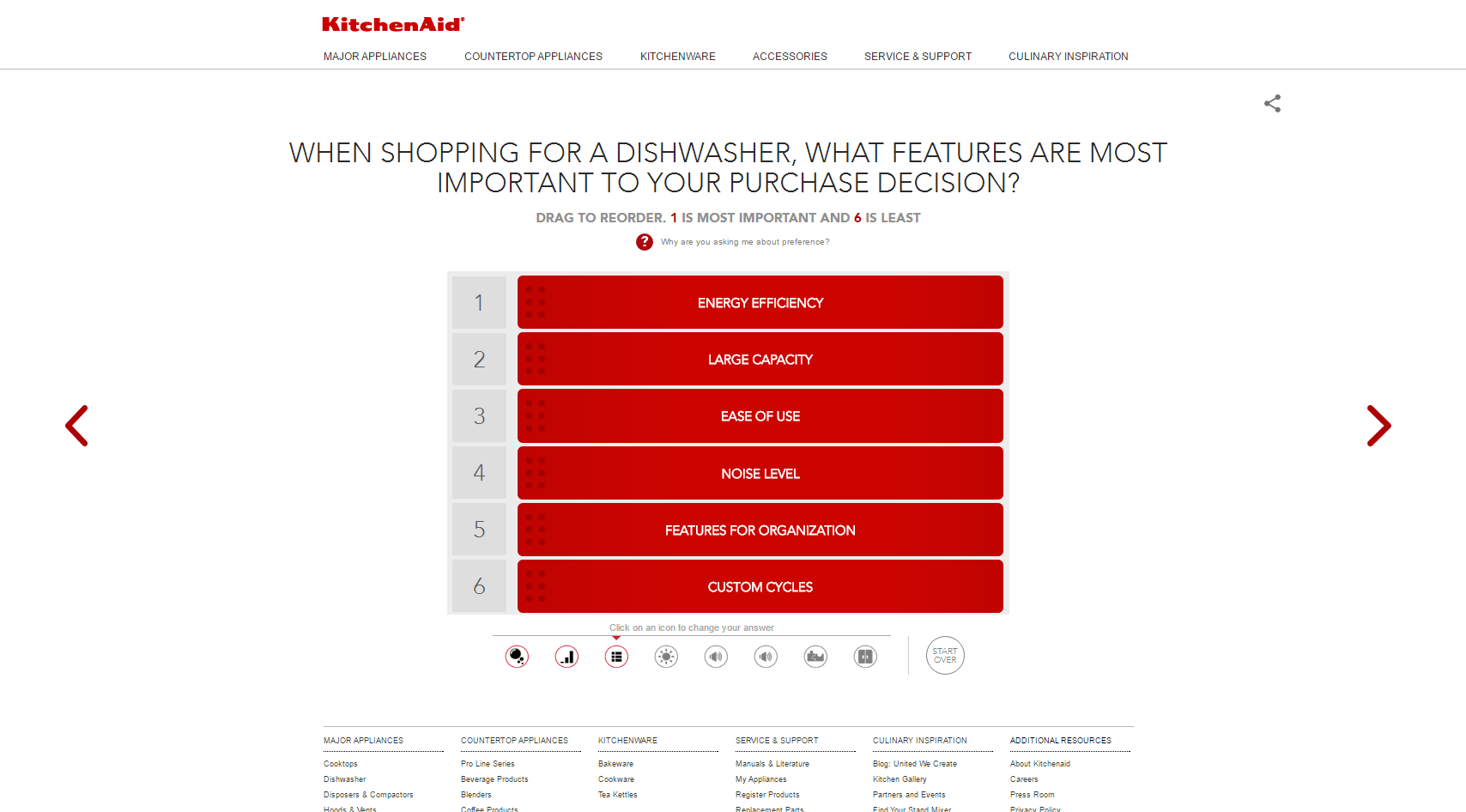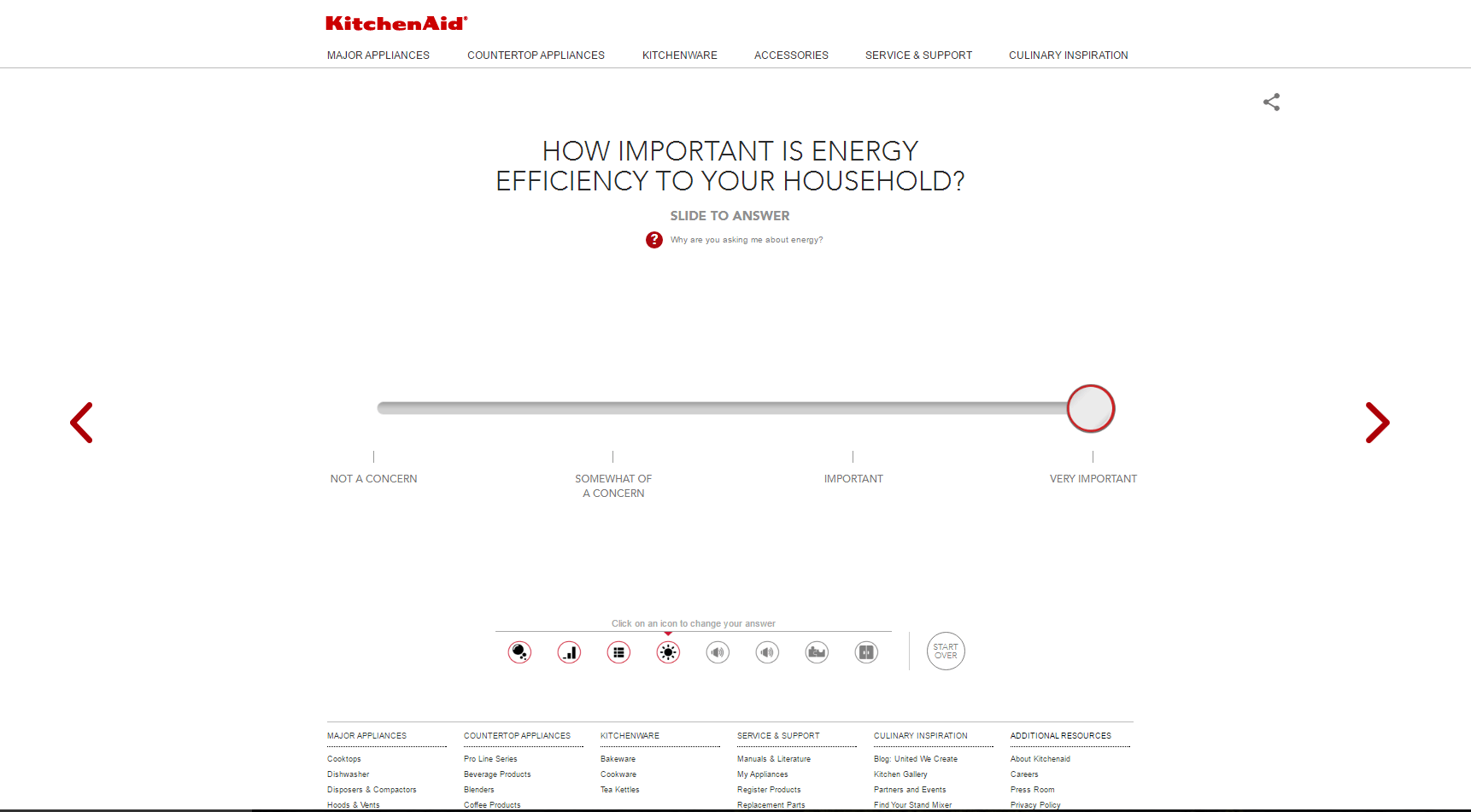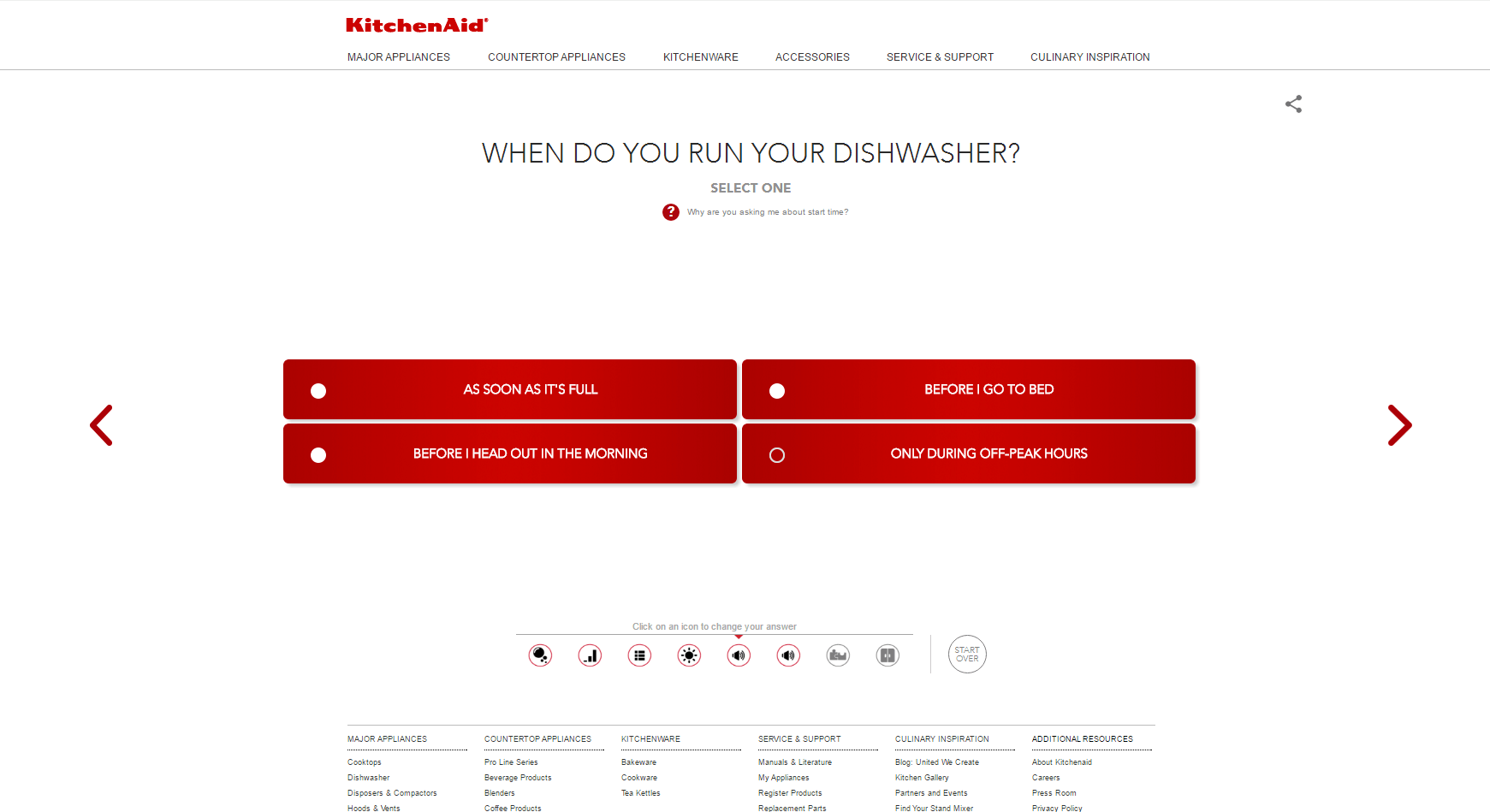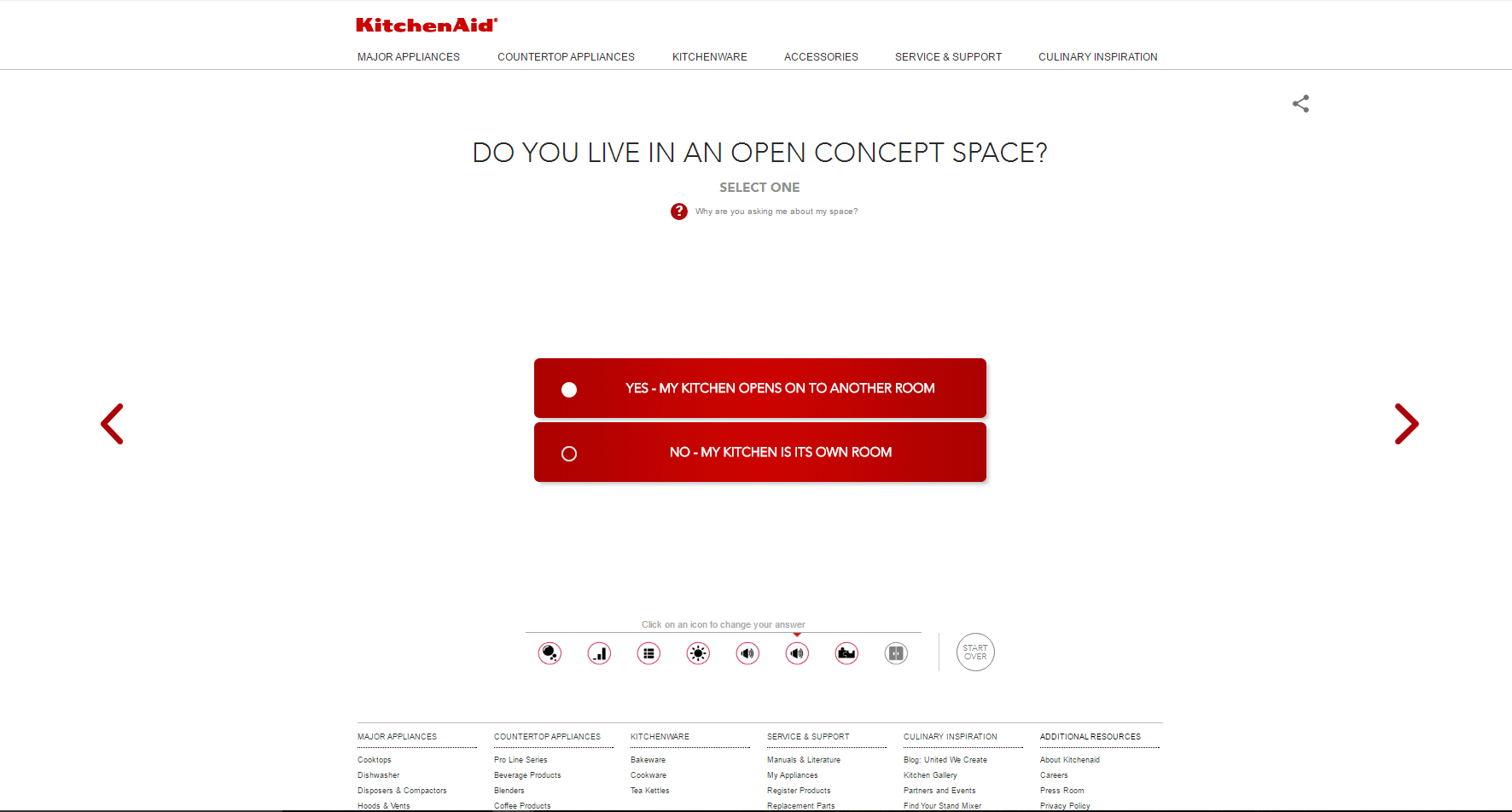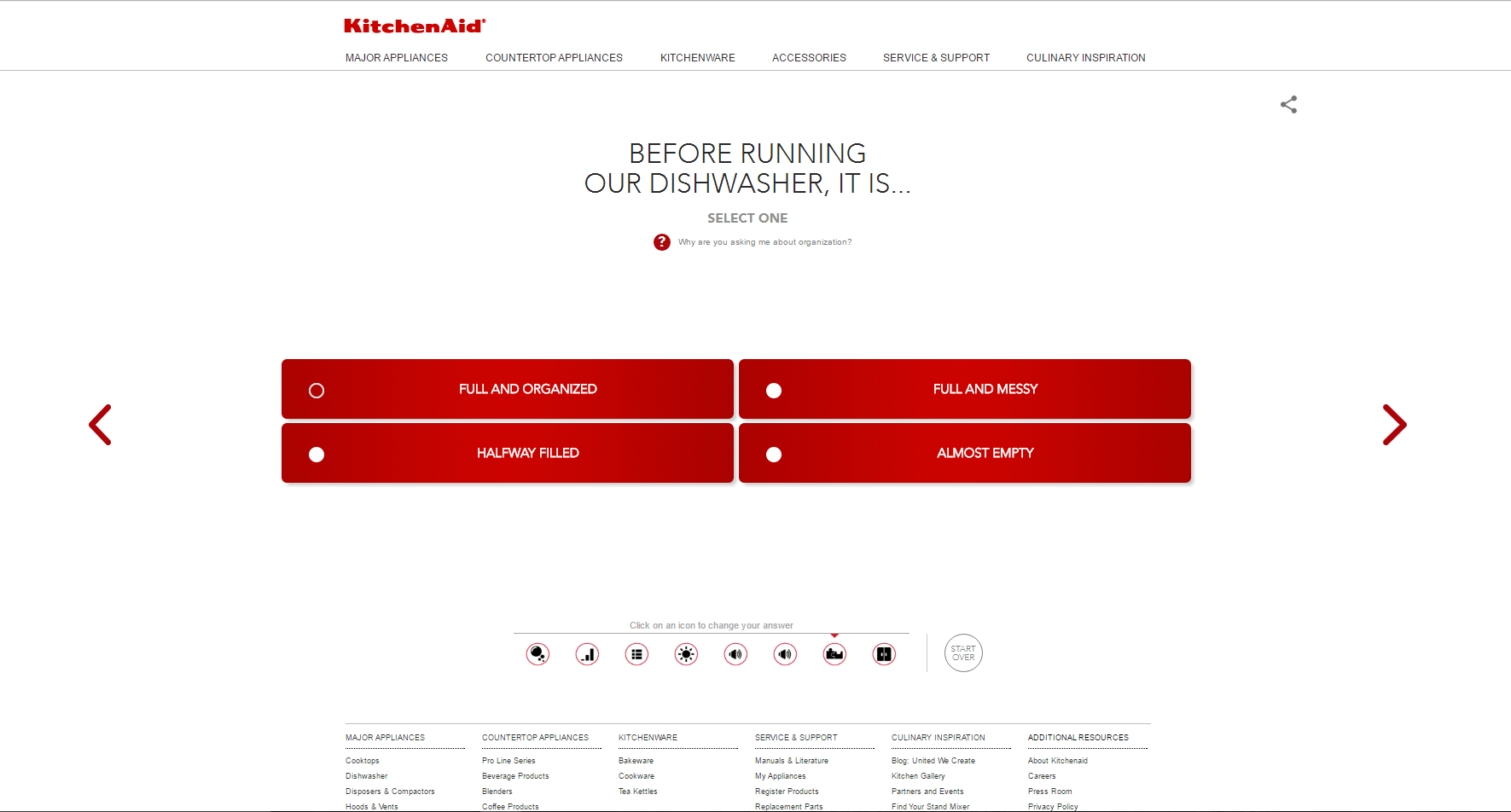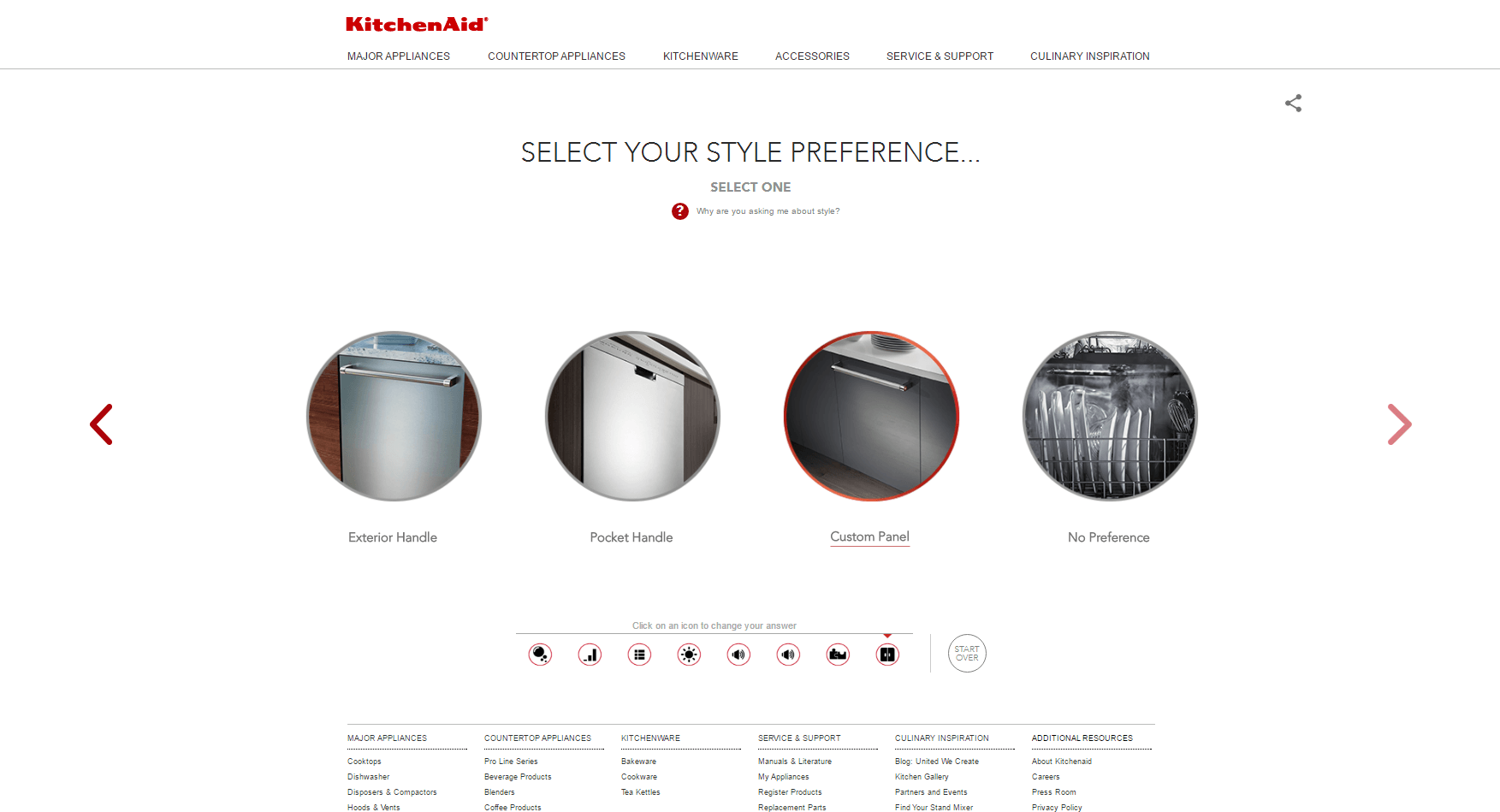 ---
Maytag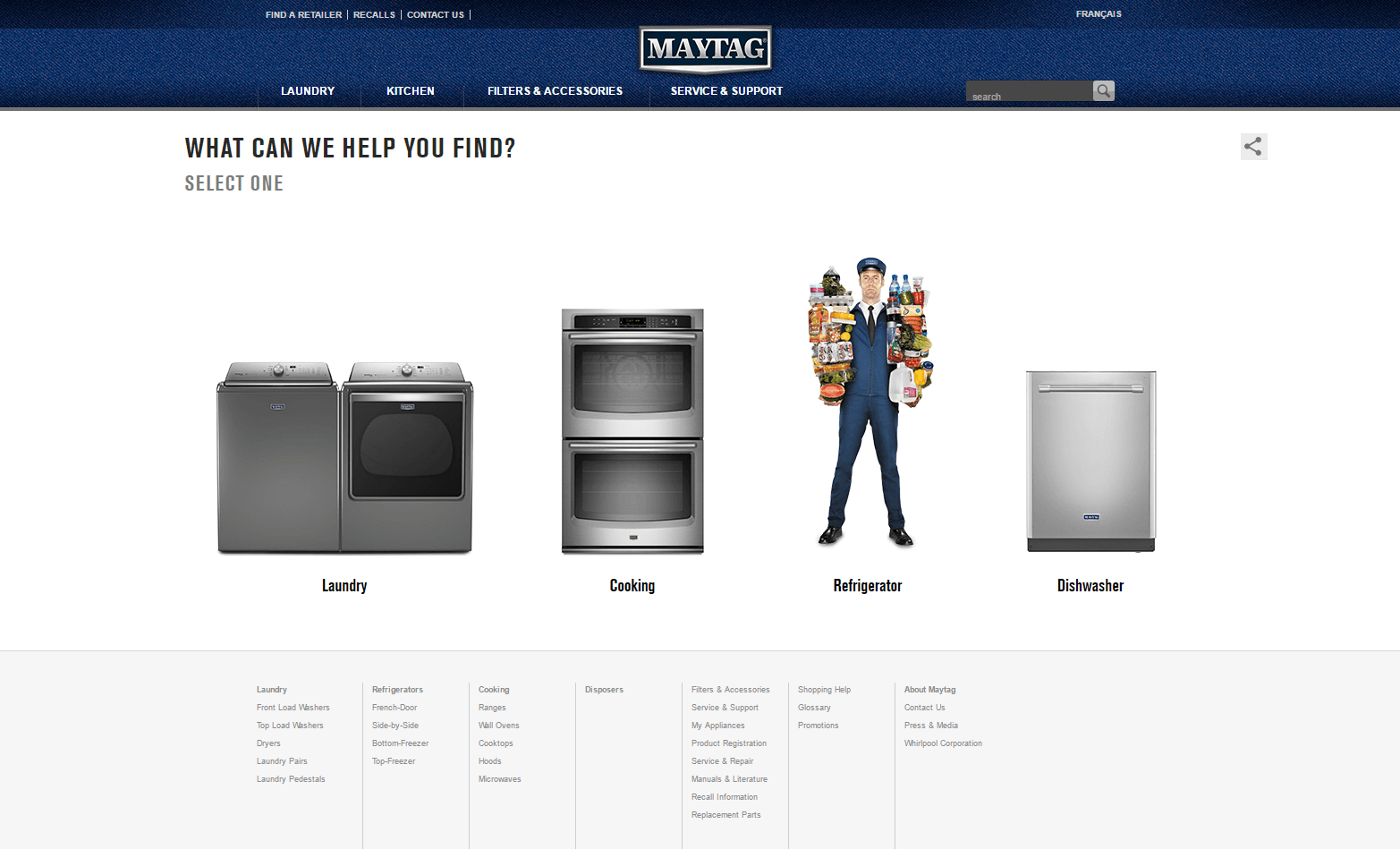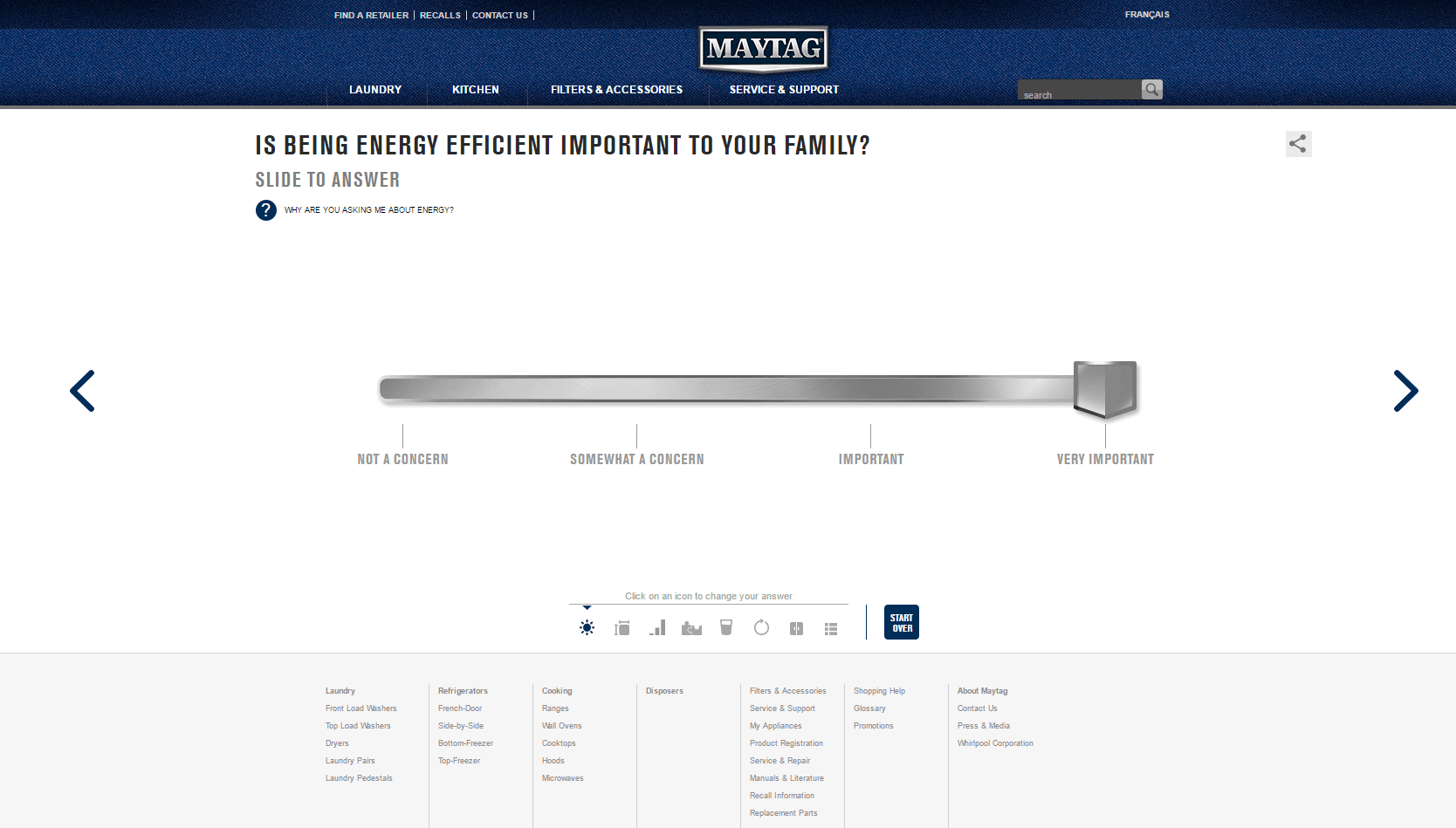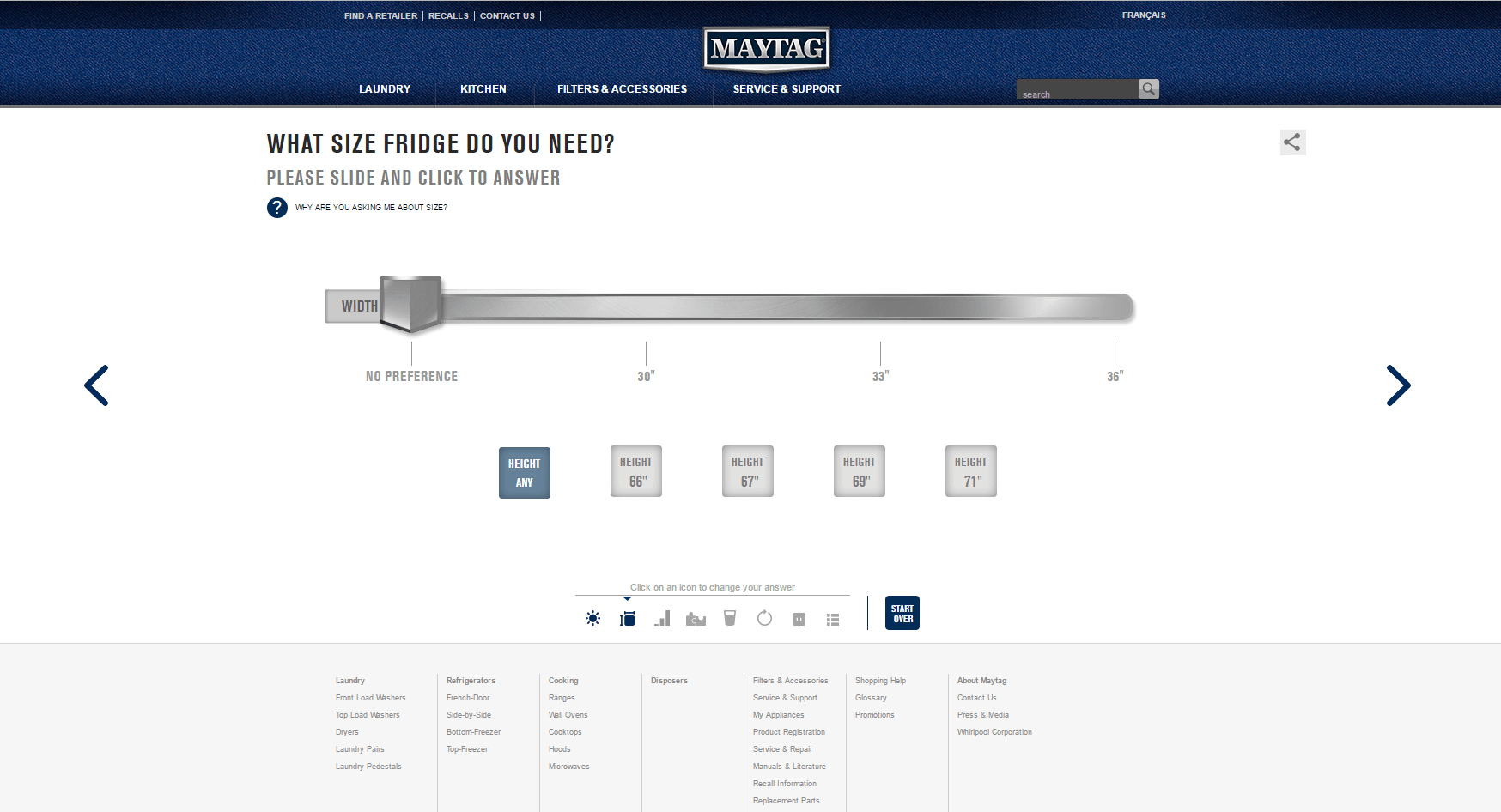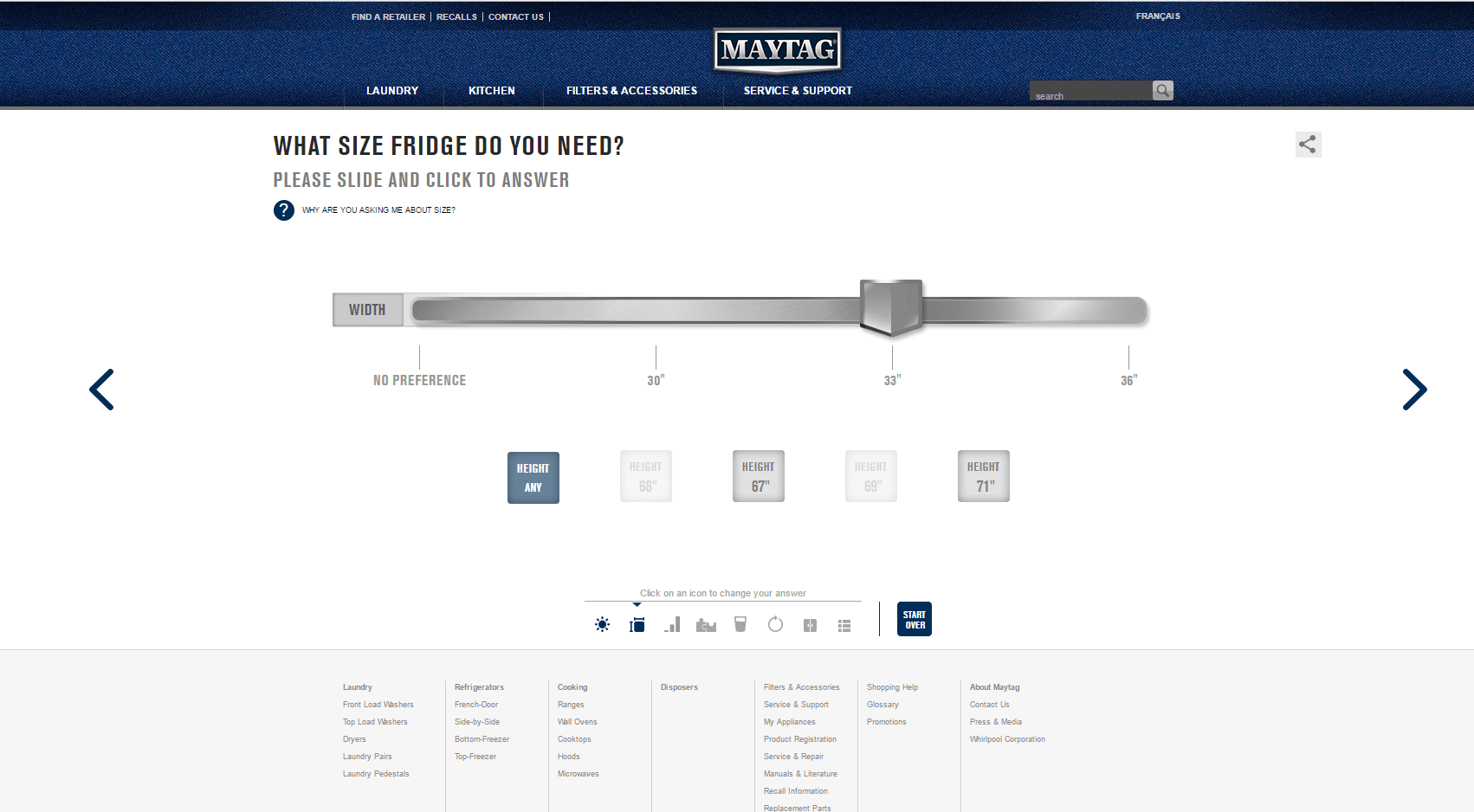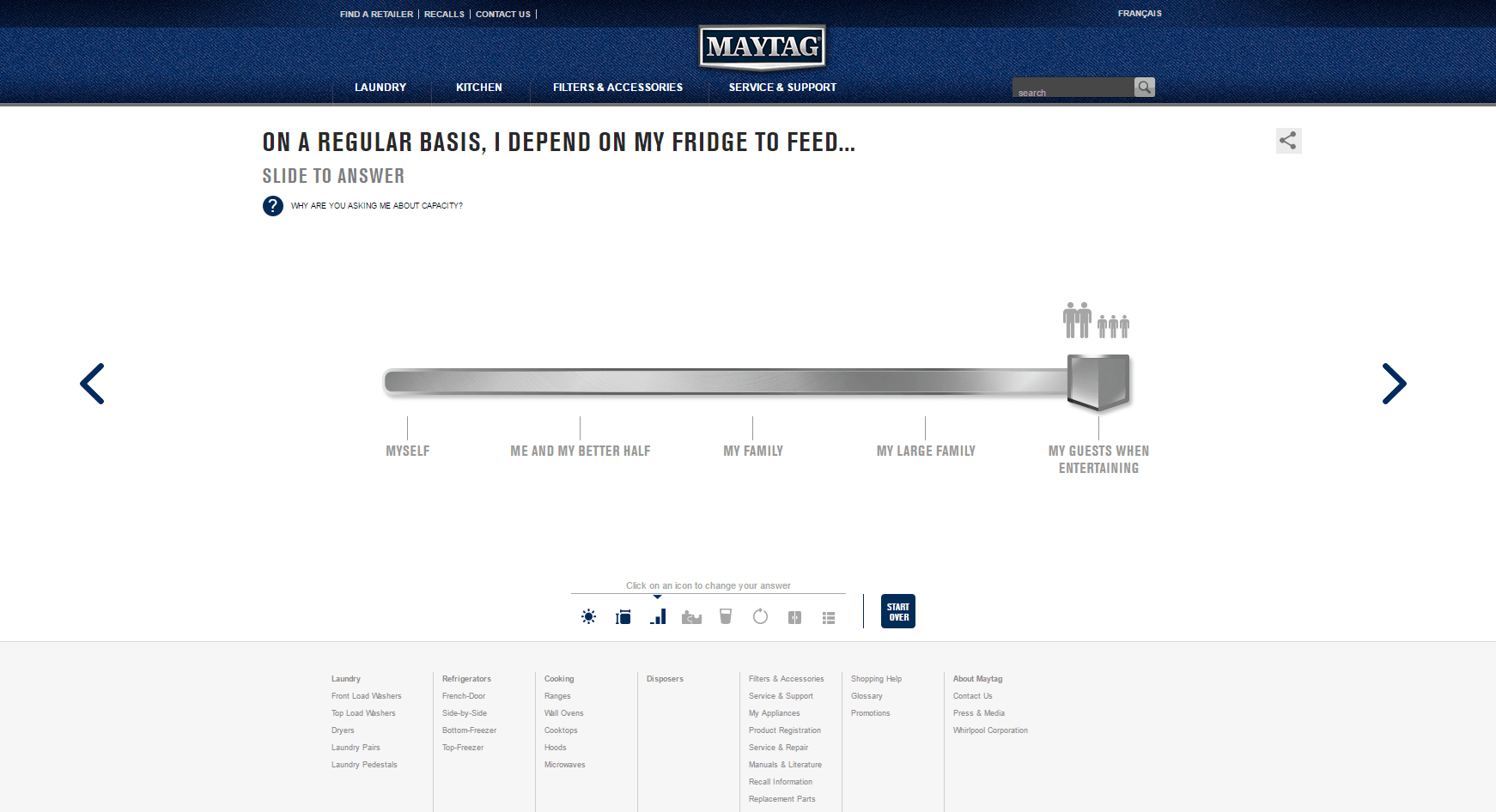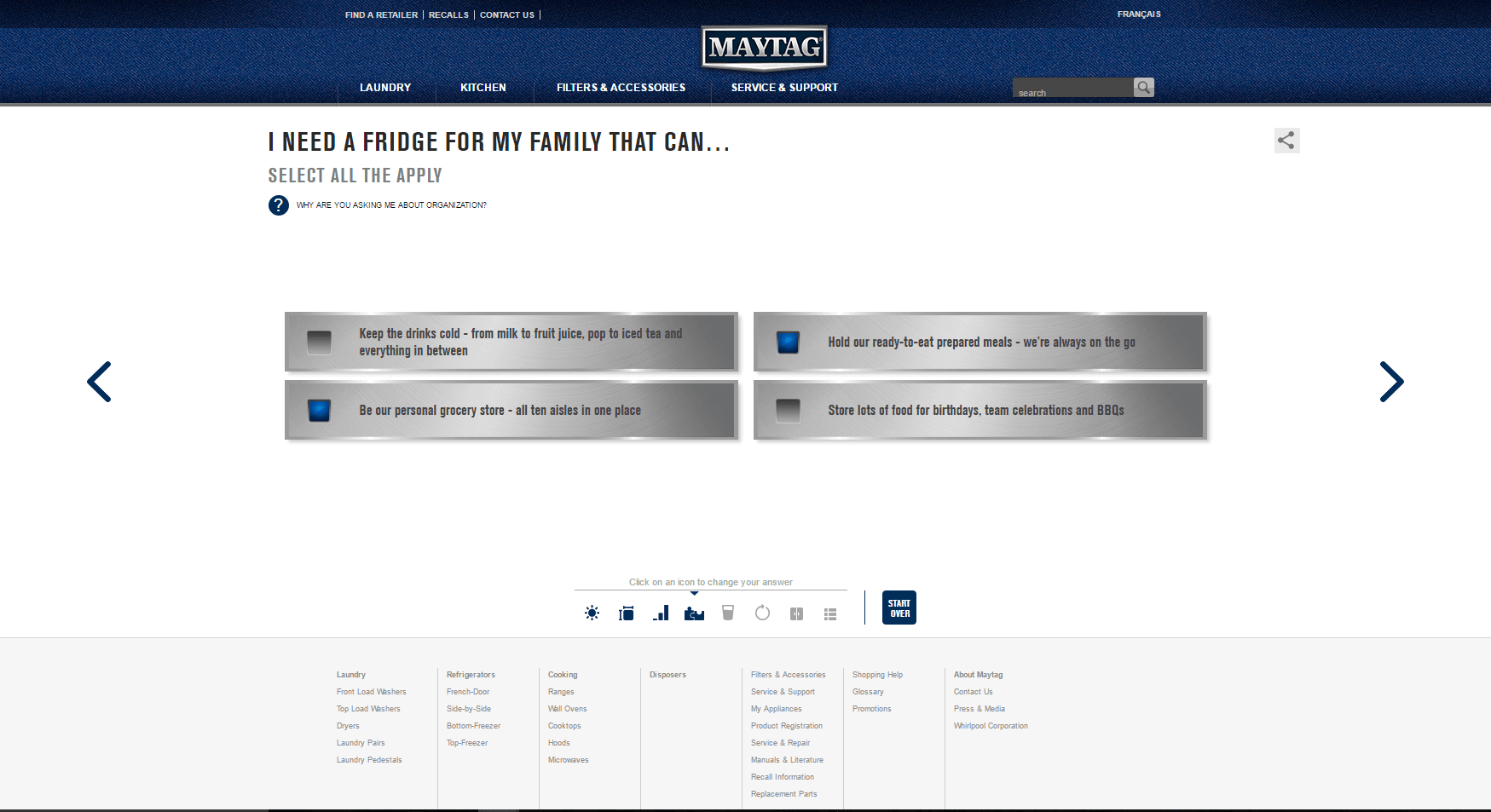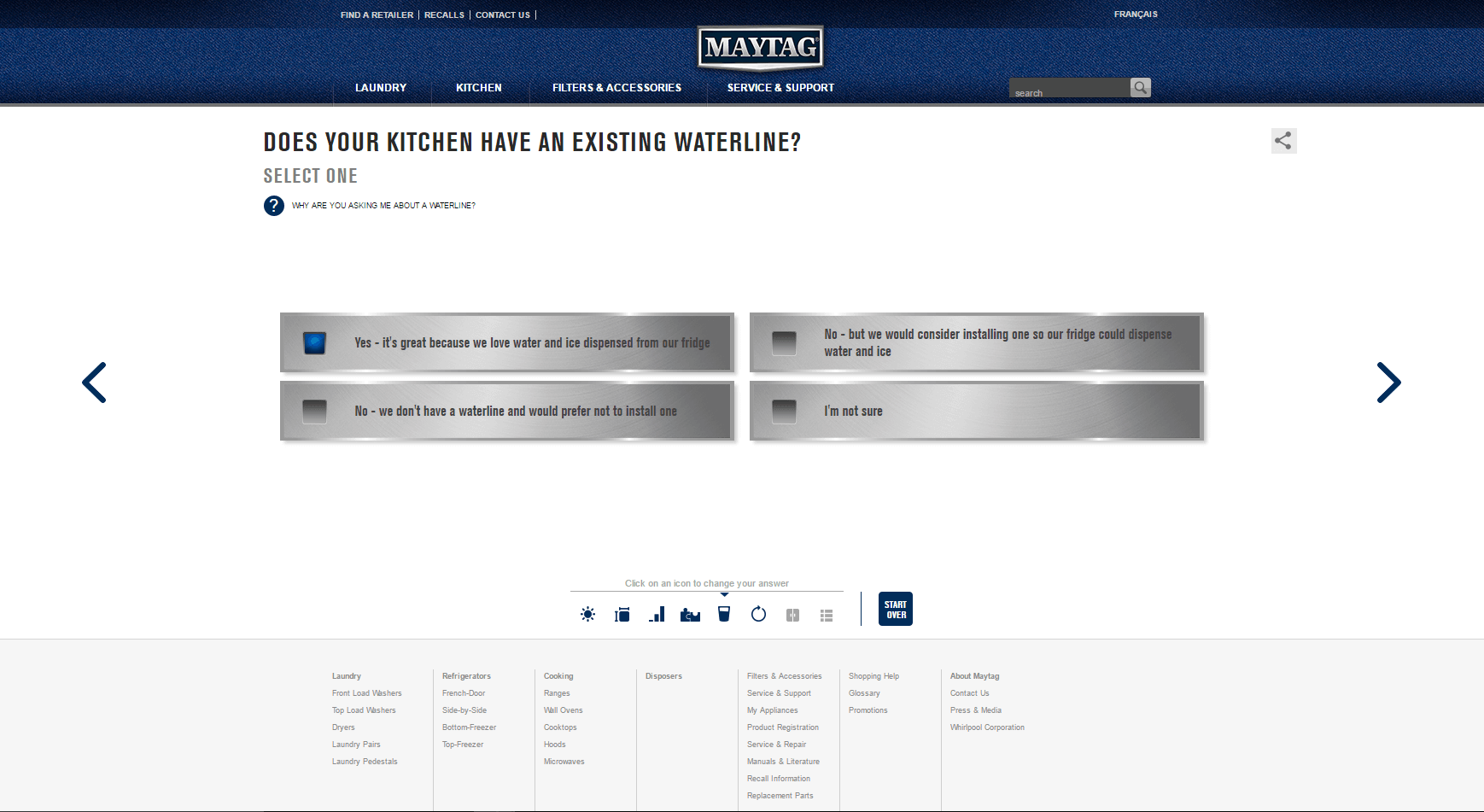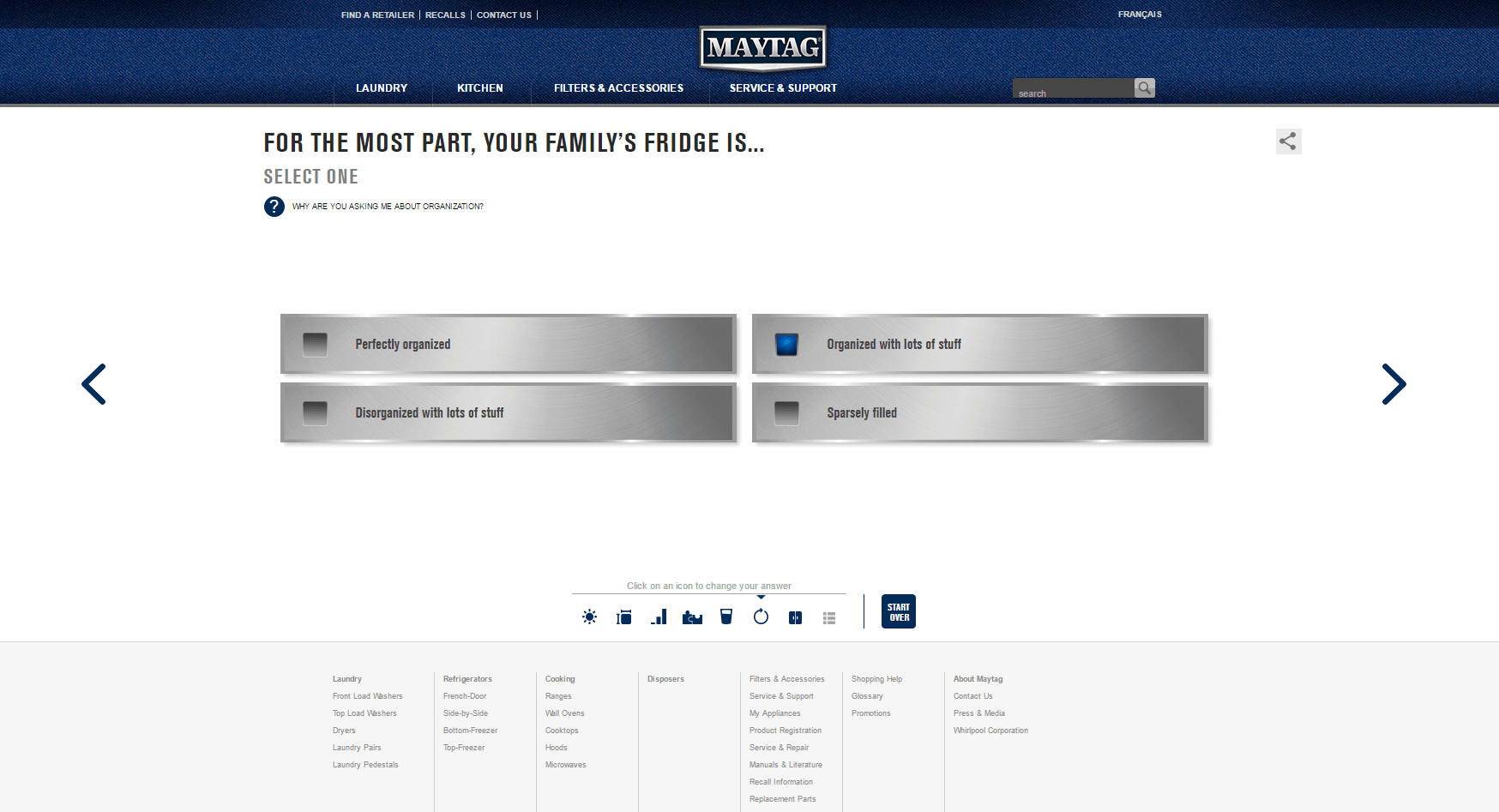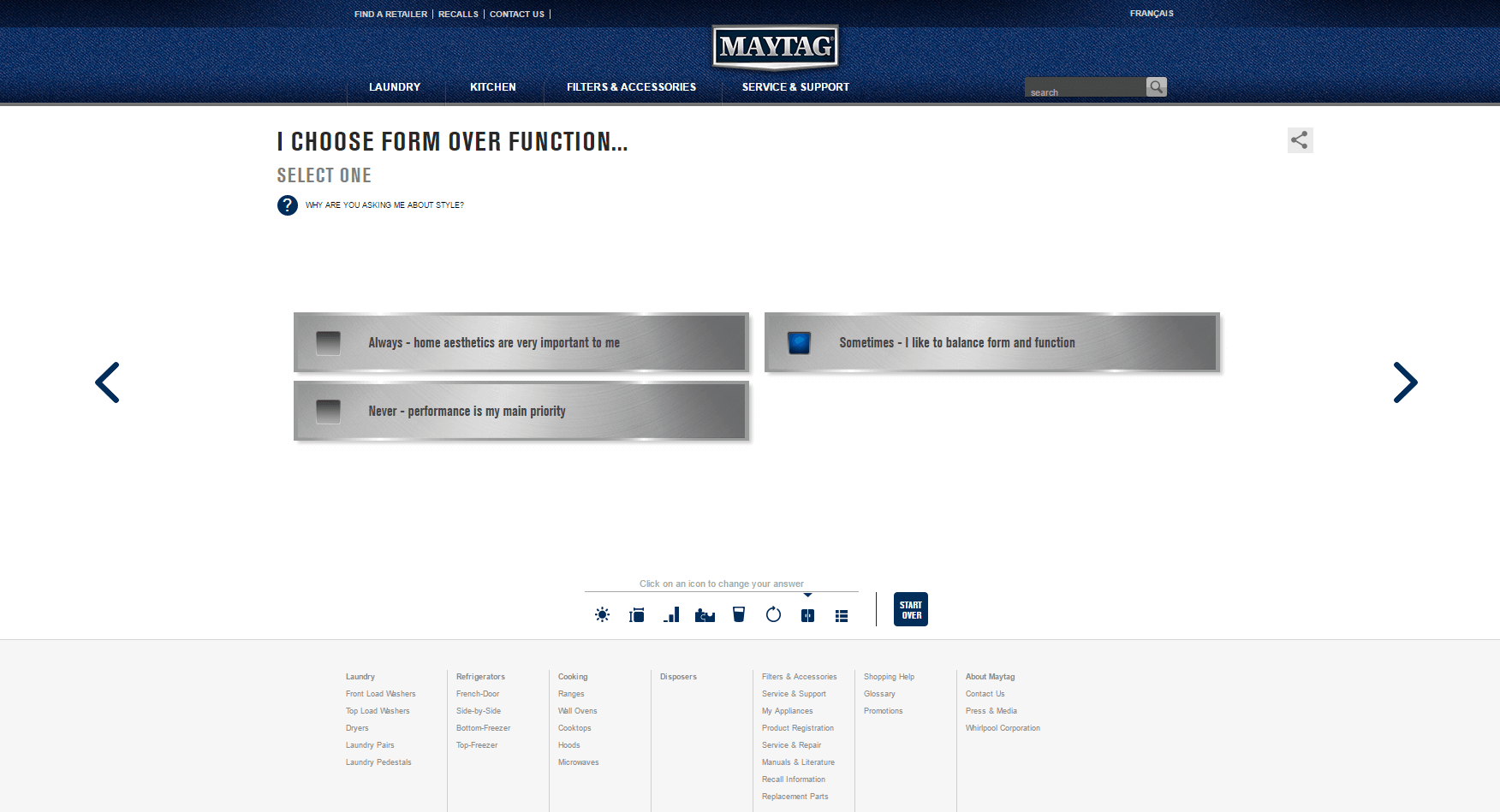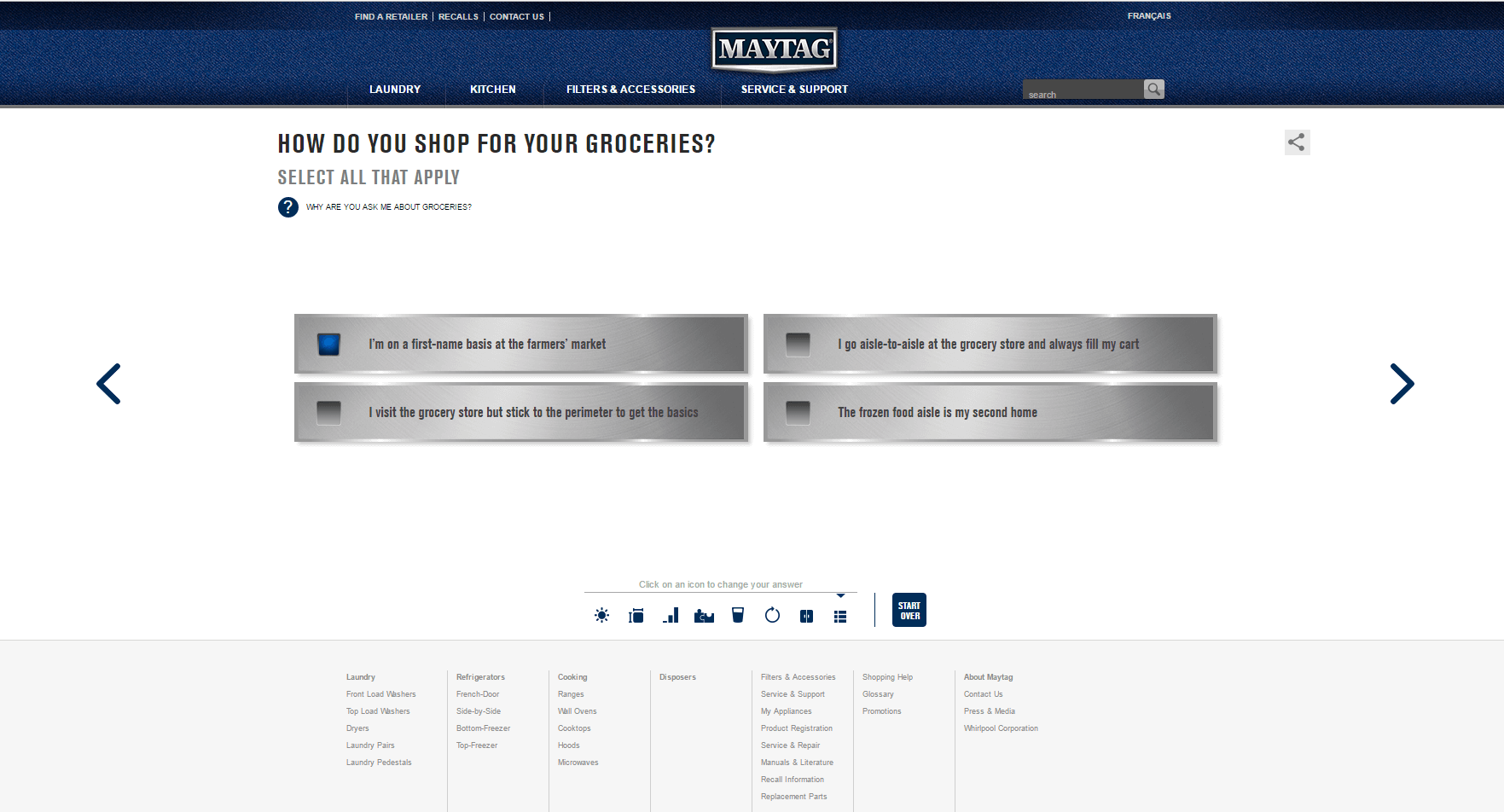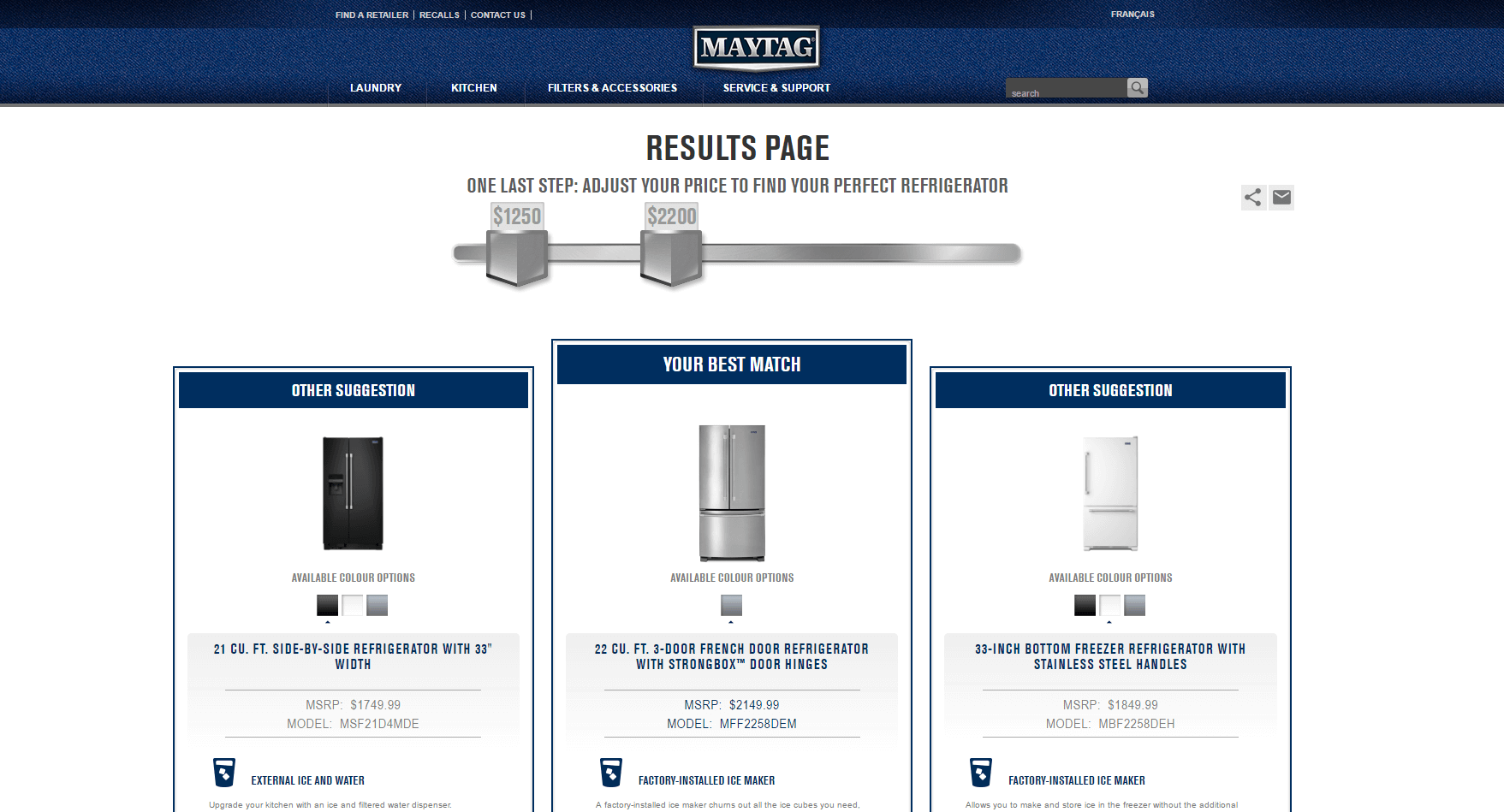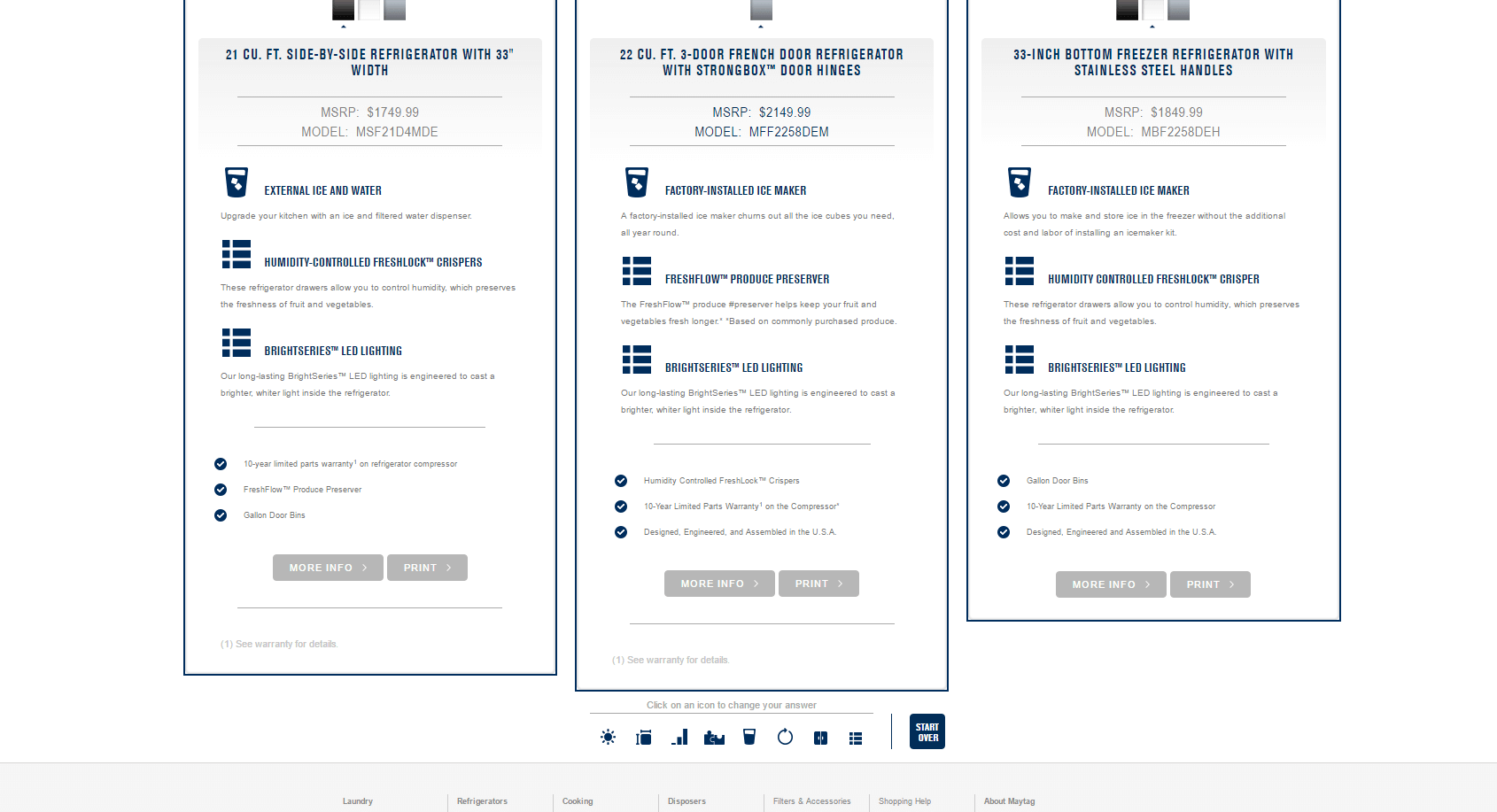 Sail forth to Whirlpool.ca